There's a little store on the north end of Delta with a mighty big mission - to save the bees. Chris and Gwen Williams have the distinction of operating the only beekeeping supply store on the Western Slope and they are dedicated to offering tools and educating local hobbyist beekeepers about the smart practices necessary to keep our North American honeybees alive and well in the area.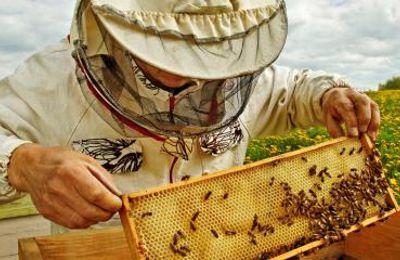 Chris grew up in Cedaredge and is a third-generation beekeeper with experience and knowledge to share.  Gwen is a transplant from Hawaii but has lived in Colorado for several years now. Although Chris, like most commercial beekeepers, keeps long hours, he and Gwen have decided that to do their part to combat the disappearance of bees is to educate and arm local backyard beekeepers with the knowledge and tools to be successful. In addition to operating the San Juan Bee Supply store, Gwen is also scheduling a series of local talks on the subject, the last of which was at the Grand Mesa Art Center and was well received.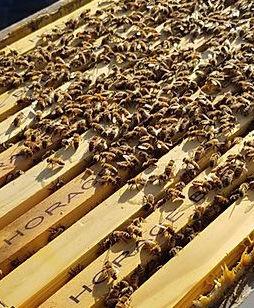 The motivation to spread information and supplies was born when the Williams noticed an uptake in hobbyist beekeepers but a decline in their longevity. The short-lived forays into backyard beekeeping are most often attributed to a loss of interest due to recurring failures to keep their hives alive. The Williams have a wealth of information to share to make these endeavors successful. They even offer small native pollinator houses that attract native females. These small, birdhouse-like homes encourage backyard hives that are beneficial to home gardens and flowers.
      As a commercial beekeeper, Chris makes an annual trip to California in the Spring during Almond pollination and brings back a multitude of full hives to pollinate the orchards along Surface Creek and in the North Fork Valley. They then ship those same bees to Texas to work their magic on watermelons and pumpkins before returning to winter back in California. Almonds are one of the biggest cash crops in California and because almond blooms must be pollinated by honeybees within hours of first flowering, th e symbiotic relationship between almonds and bees is delicate. This is just one such relationship and it is easy to see the potentially devastating consequences of any imbalances.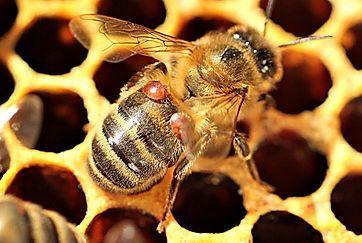 San Juan Bee Supply offers Nucleus infant starter hives, complete with a queen, for local enthusiasts to get started with. Theoretically, these colonies should be able to over-winter but, too often, the bees don't make it due to poor practices and outside circumstances that could all be addressed with the proper tools and knowledge. The underlying causes for the much-publicized global "Colony Collapse" or "Disappearing Disorder" of honeybees is still unknown. Chris believes that it is most likely due to a combination of factors including viruses and parasites that take root in weakened systems.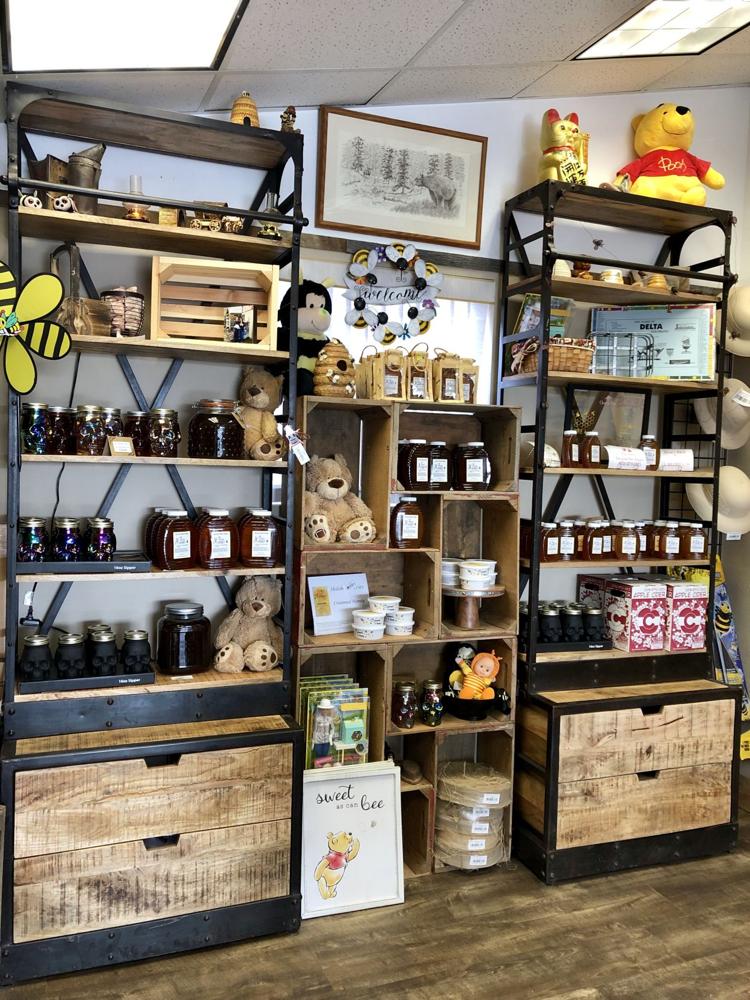 The Varroa Destructor mite is one of the main culprits of hive collapse. It preys on the fat bodies of bees, weakening their immune systems. The mites can be treated but it has to be a collaborative effort between nearby beekeepers. There are 1 million colonies lost each year in the United States. The Williams and other commercial beekeepers have adopted an approach to encourage local beekeepers to raise more healthy bees. The industry at large will be best served if smaller beekeepers learn to manage healthy colonies that will over-winter.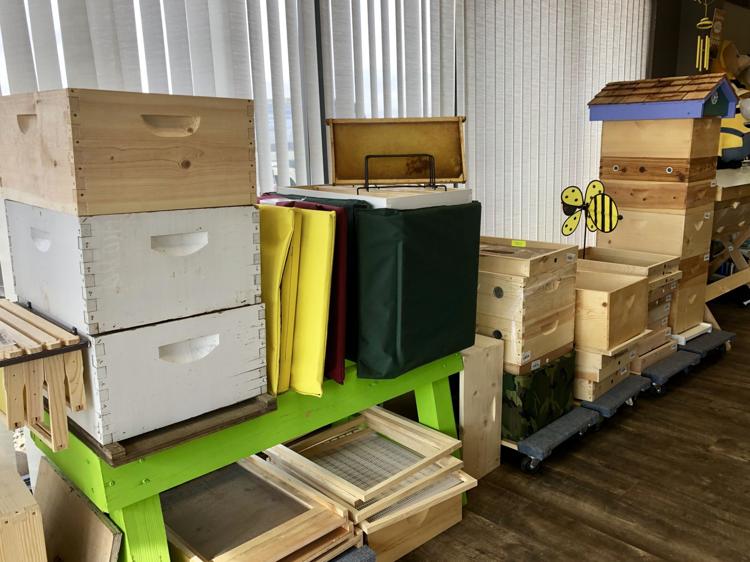 Chris and Gwen make a point to greet each customer and to remember their names as they build their local army of beekeepers.The renovated propane office opened its doors as San Juan Bee Supply in May of 2019. The store is surprisingly homey and they carry an abundance of merchandise. They are authorized suppliers of Dadant beekeeping products. Their wooden wear, or bee boxes, are all locally made in Hotchkiss. In addition to beekeeping supplies, Gwen carries several locally made artisan offerings and, of course, there is honey. You won't be allowed to leave the store until you have sampled the creamy goodness of locally produced whipped honey.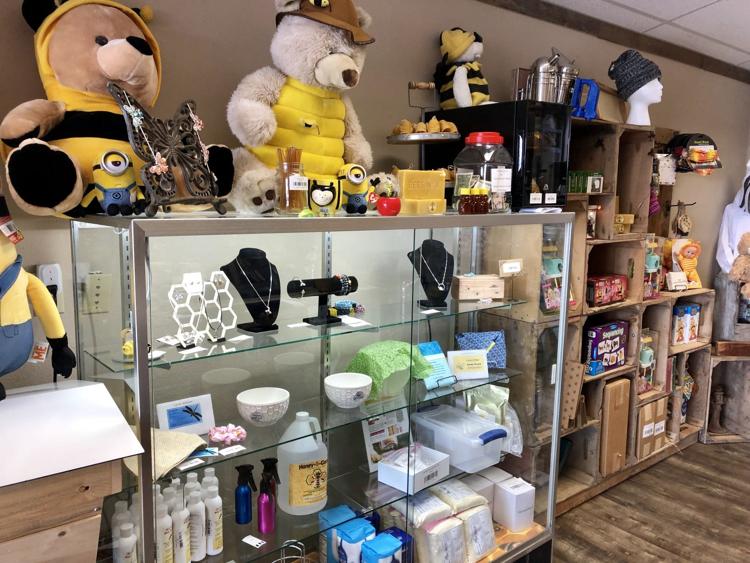 The mission for the San Juan Bee Supply store is to encourage the success of local beekeepers. Their goals are to educate people and  keep bees alive. Chris and Gwen are convinced that education is the key to combatting whatever is causing the die-offs, The very success of our food supply is dependent on honeybees. The San Juan Bee Supply is poised to be a front line resource in this campaign to arm local enthusiasts with the right knowledge and products. Their endeavors represent the best example of a small business that is not only contributing to the longevity of our local communities but is also presenting possible solutions to a worldwide problem. 
You can visit San Juan Bee Supply at 1401 Highway 50 in Delta or check out their website at www.sanjuanbeesupply.com