Not long ago, Michelle and David Livingston were living in the Colorado suburban neighborhood of Aurora and working in the non-profit sector after spending several years in the banking industry. If someone would have told them then that they would be managing a chicken farm and operating The Delta Elevator grain mill on the other side of the state three short years later, they probably would have laughed. So which came first, the chicken or the elevator? The chickens won this round and were responsible for the Livingston's journey to the Western Slope and a major change in lifestyle.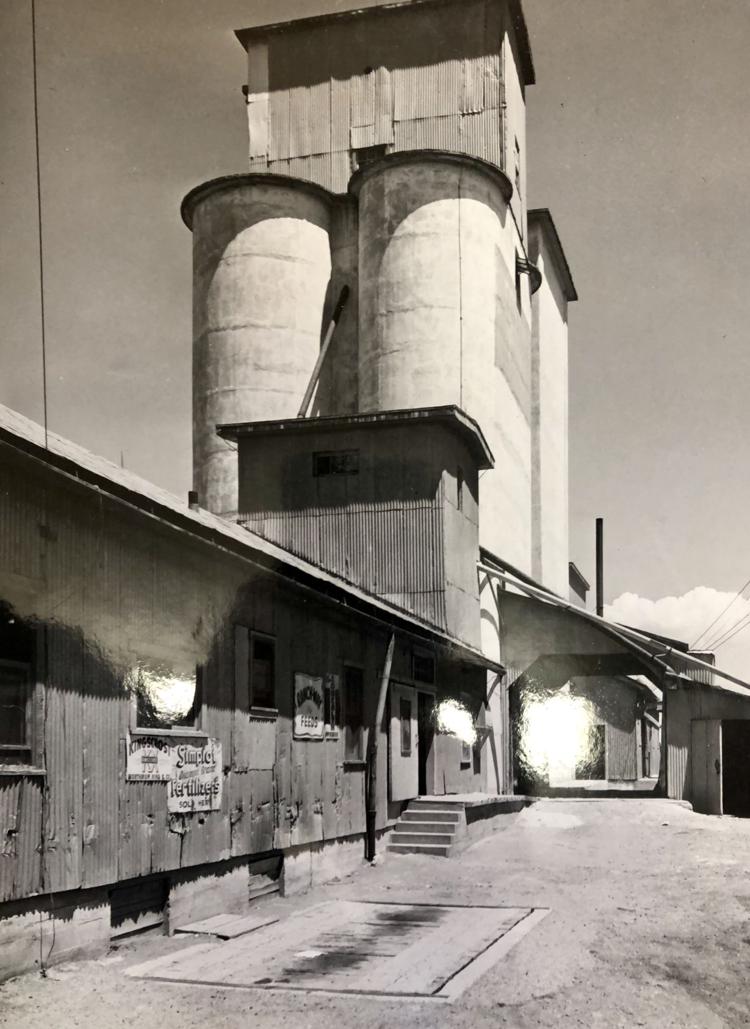 David became disenchanted with the community banking industry in Denver during the mid-2000s when it became obvious that serving the community was no longer the banks' priority there. He began to offer his expertise to non-profit groups as a consultant and although he felt good about this career change, he and Michelle were also becoming disenchanted with the busy Front Range in general. Michelle was the manager of an organization that performed research and advocacy for Down syndrome, and one day decided that she would try her hand at keeping a couple of chickens at home. At first, it just seemed like a fun idea, but she fell in love with chickens, and soon the lure of operating her own farm became irresistible.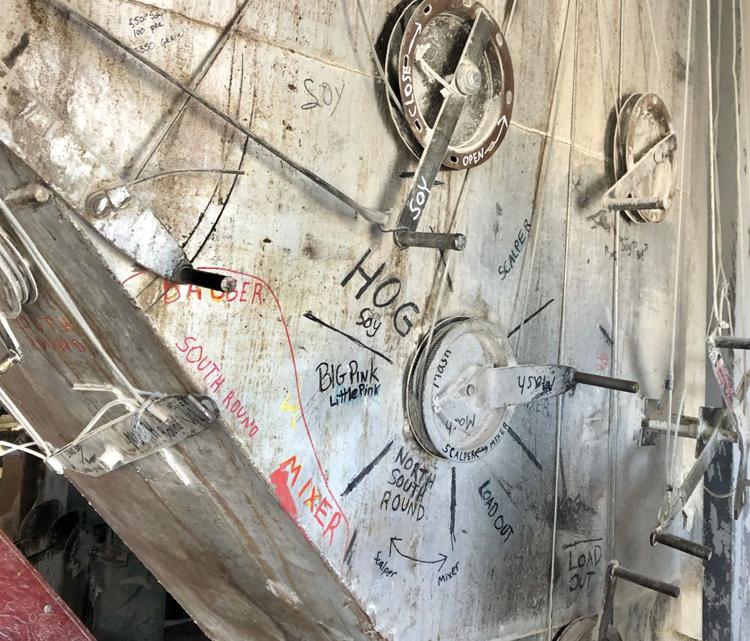 So they loaded up the truck and moved to Sunshine Mesa, midway between Hotchkiss and Paonia. There, they embarked on a mission to raise chickens humanely and sustainably, providing eggs and meat to other folks in Western Colorado who shared their sensibilities. Michelle searched for a locally sourced, non-GMO feed for her birds at Sunshine Mesa Farm and found exactly what she was looking for at The Delta Elevator, an operation that has been a staple for farmers and ranchers for years. It didn't take long for the Livingstons to become sold on the quality of the feed there and the quality of the people of Delta County as well. They learned that long-time owner, Bob Esplin, and his family were ready to retire from the mill, and the wheels in David's mind that had barely settled, began to turn again.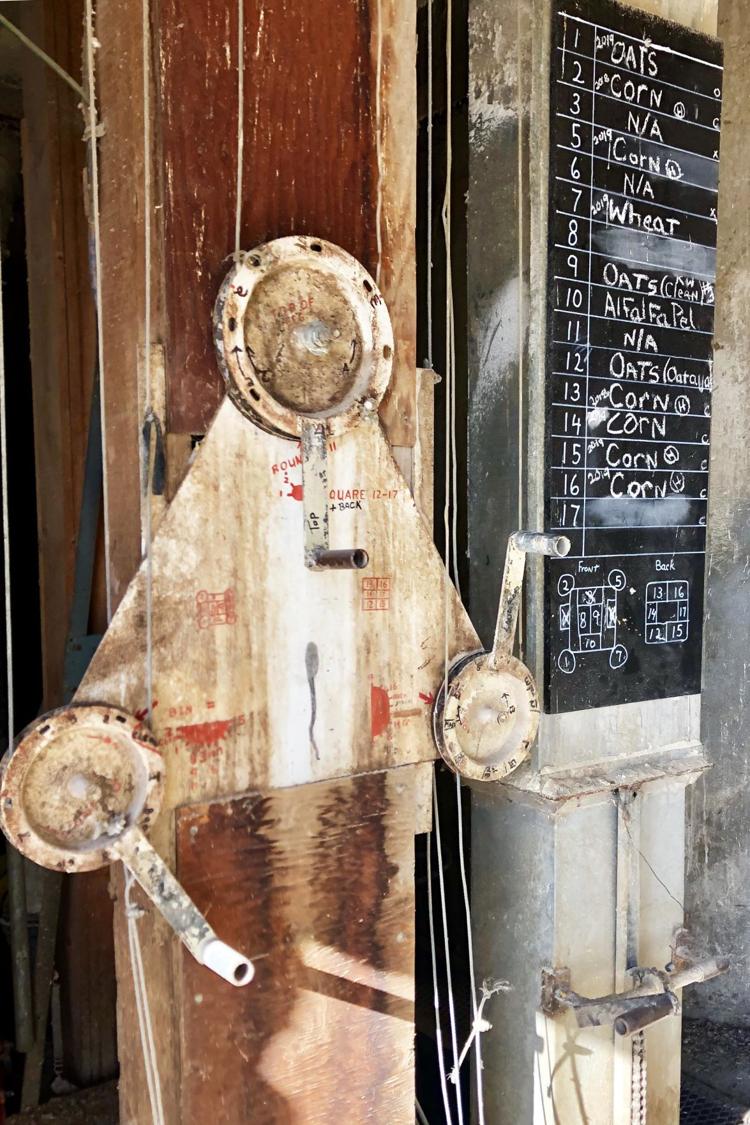 David considered the relationship between local small farmers and their needs. It was clear that for most of them, income was not expendable but feed was a necessity. He knew that if he could continue to provide a quality product at a reasonable cost, he could offer a valuable service to the valley. On April 1, 2019, the Delta Elevator, which had been the Esplin's business for over fourty-five years, became the Livingston's. They had no big changes in mind and every intention of keeping the Esplin's existing, loyal customers. Because they make a great business team, David and Michelle were comfortable buying the elevator. Their only barrier was understanding the mechanical operations, which presented a steep but fast learning curve for David.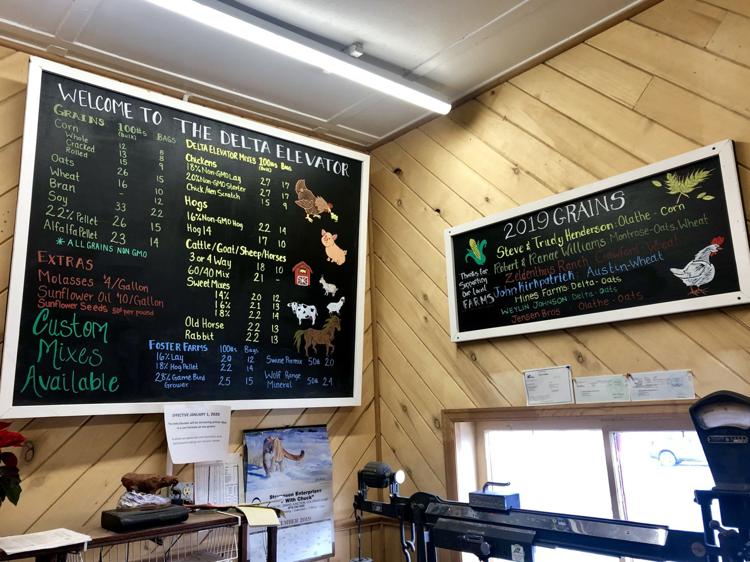 Their mission involved finding ever-increasing ways to offer quality local products while continuing lasting relationships with farmers and attracting the business of new customers. They found that they didn't have to look far for locally sourced, non-GMO grains. Michelle had already concluded that "locally sourced" was a much more important quality than "organically certified" for her own feed needs at the farm and they found several local growers who are now displayed on their board of contributing grain farmers. Today, almost all of their grains are non-GMO. There are new price boards behind the front counter where customers can see what is offered and even a visual display of clear quart jars filled with grains in various meals and mashes. 
      The Livingstons have plans to turn the old taxidermy studio into a store and currently offer quality pressed sunflower oil, as well as flour and cornmeal from Cortez Milling at wholesale costs. Several local chefs are already taking advantage of these products. Not much has changed in the bulk of the mill. One of the newest pieces of machinery is a seed cleaner that dates from the 1950s but still works like a charm. The majority of operations consists of hand-mechanized machinery. A myriad of levers, pulleys, cogs, and wheels are used to move grain from storage bins to other machines for mashing and mixing, and eventually to distribution tubes on the loading docks where they can blend molasses into the feed. The regulars all know where to pull in to pick up their grains. Custom mixes are also available and a few folks, with special needs in their herds, take advantage of this service.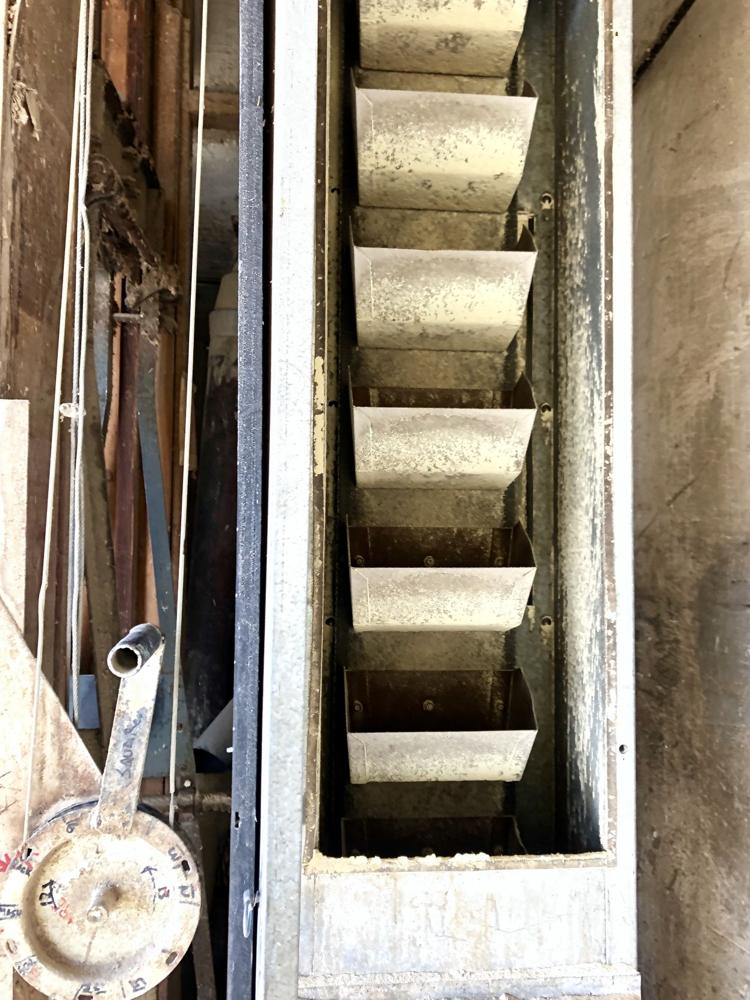 Elevators receive their name from the process that fills the tall bins. This is accomplished through continually rising buckets on a looped chain, bringing grain from ground level to the top of the silos. Each of the large bins holds 50 tons and all are filled near to brimming following the fall harvest. Because the Livingstons are paying local market prices for these grains, they are able to set local prices for their products. They aren't concerned with watching commodities on the national market, because they are buying and selling locally, and have no intention of modeling their prices after national trends. Their new logo will soon adorn their redesigned bags of feed, but their focus will remain on the quality of the product within. 
     The Livingstons have been blown away by the kindness and loyalty of their customers. David confesses that one of his ulterior motives as a business owner here is a desire to bridge our communities. It is clear to him that he and Michelle are in a unique situation to connect with a diverse client base on a personal level. He hopes to be part of a bridge that connects not only the North Fork, Surface Creek, and Delta, but also different political and social groups through an exchange of mutual respect. If need be, he'll do this one bag of grain and one handshake at a time.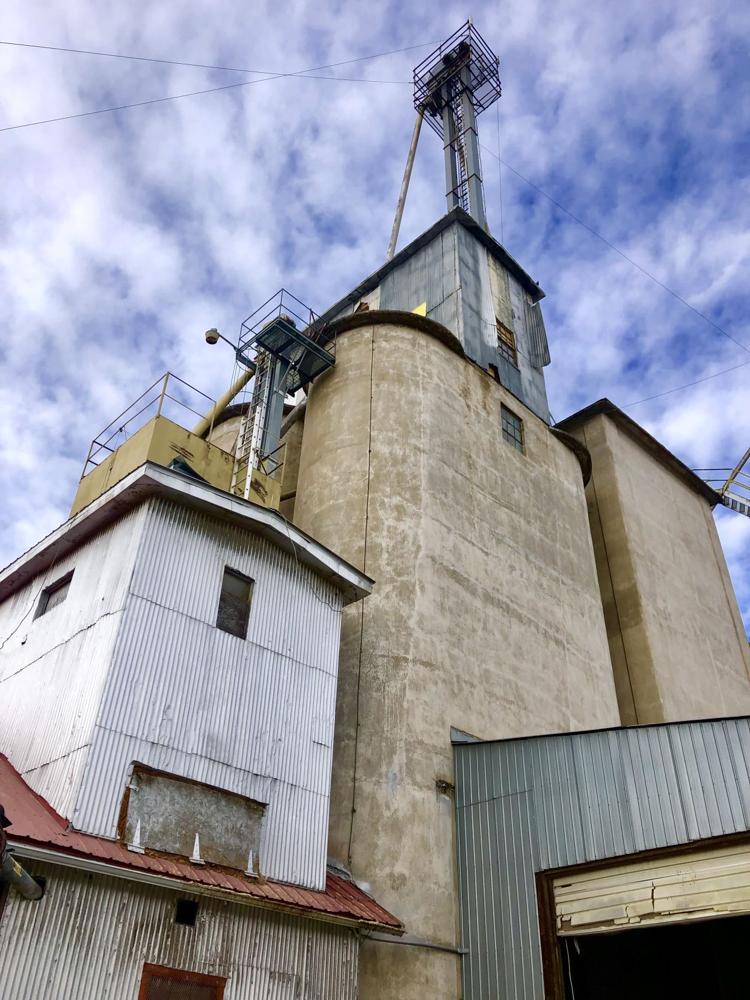 You can check out Sunshine Mesa Farm, where you will find happy eggs and chickens, at sunshinemesafarm.com. The Delta Elevator can be found online at thedeltaelevator.com, or better yet, stop on in and say "Hello" at 551 W. 5th Street in Delta.