Delta County has been discovered! But don't worry, there won't be any high-rise hotels going up beside the Gunnison River any time soon, and wanderers who make their way to our side of the Rockies are usually of the more adventurous sort. Our area provides a range of outdoor, cultural, and entertainment opportunities in very diverse landscapes, and offers unique lodging choices that are as distinct from one another as the terrain.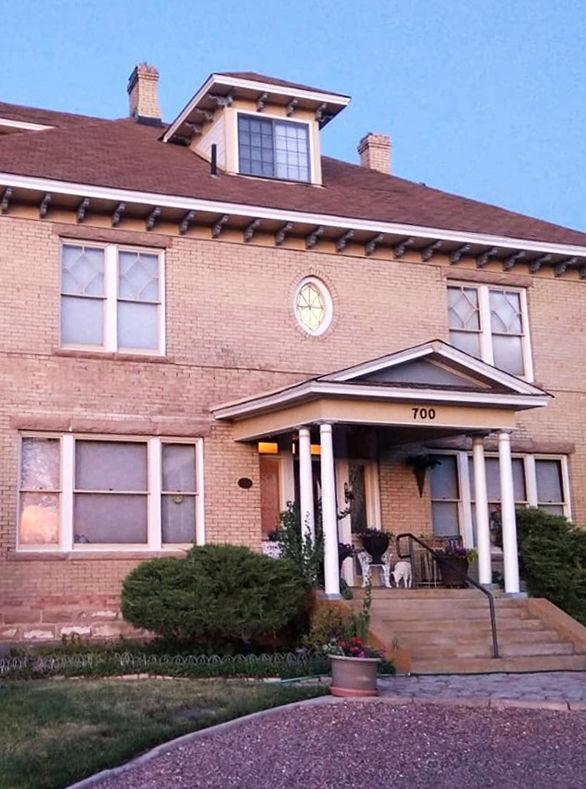 Travelers can choose to stay in mid-century nostalgic motels or at a quiet cabin in the middle of a vast orchard. There are historic bed and breakfasts, some of which are said to be haunted, and dude ranches where you can immerse yourself in the culture of the west. There are budget-friendly hostels and even tipis for the more intrepid travelers. Whatever your style, there's sure to be a place, whether it's cozy or kitschy, rustic or refined, to lay your head and to experience the unique hospitality of the Western Slope.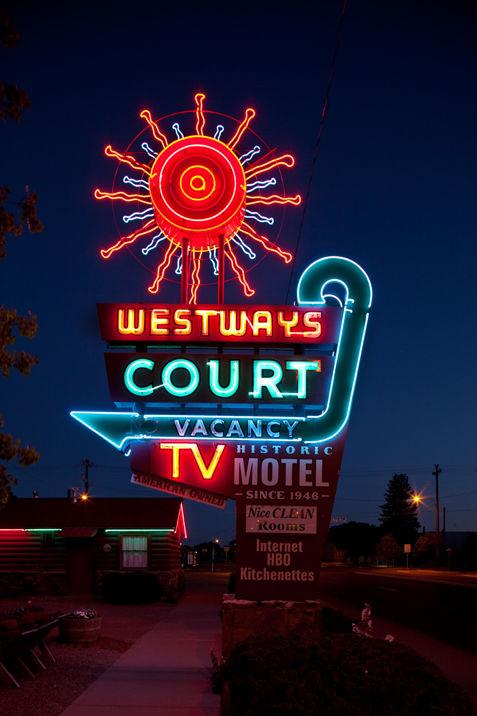 The Fairlamb House in Delta will transport you back to another time. The house dates back to the turn of the twentieth century and was built with local Delta Brick. It was inhabited by various members of the Fairlamb family for more than seventy years and opened as a bed and breakfast after receiving a facelift in the 1990s. Now guests can enjoy this historically registered property that some claim is haunted by former residents and a quintet of women in old fashioned garb.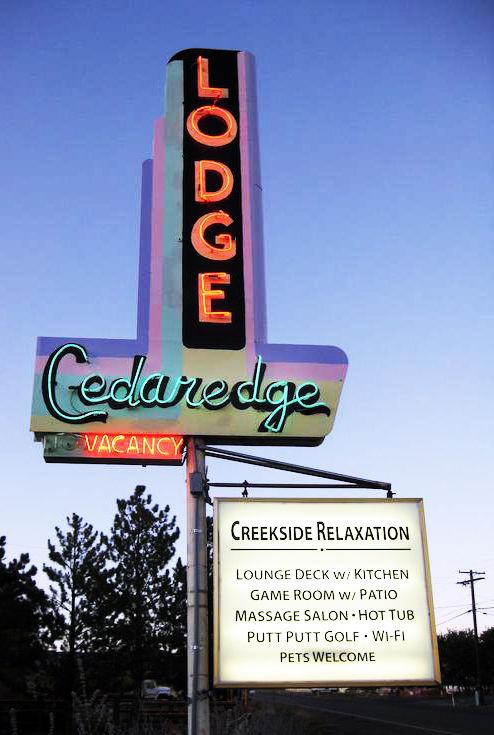 Down the hill on Main Street in Delta, the Westways Court is a classic offering of roadside Americana. Built in 1946, the log cabin courtyard-style motel still boasts a working neon sign to lure weary travelers off of Route 50. Rooms have been updated with amenities like microwaves and wifi but the retro vibe of the mid-century motor court is still alive and well here and the rates are reasonable.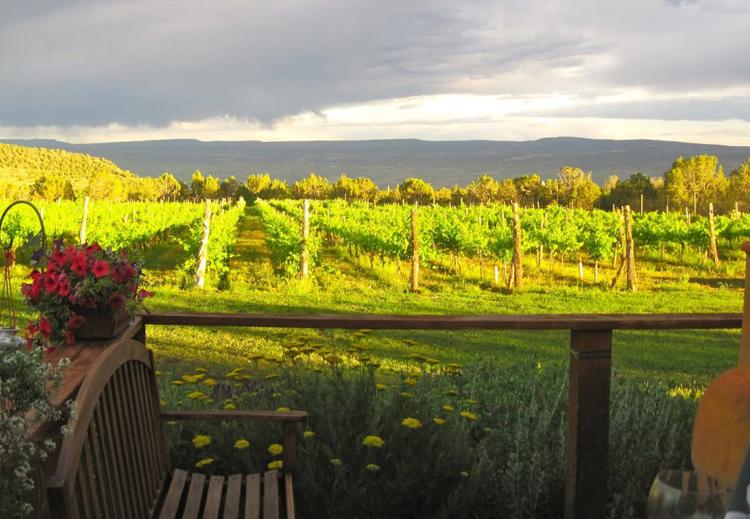 Another neon sign that still lights the night can be found on Highway 65, just north of Cedaredge. The quaint, creekside cabin-style rooms at the Cedaredge Lodge provide for the rest and relaxation that's needed after tackling one of their 26 oz. t-bone steaks. Journeying further up the Grand Mesa will bring you to a host of lodges and cabin accommodations on the mesa's many lakes where you can unwind, unplug and reconnect to nature. Check out Grand Mesa Lodge, Kiser Creek Cabins, and Thunder Mountain Lodge for great getaways.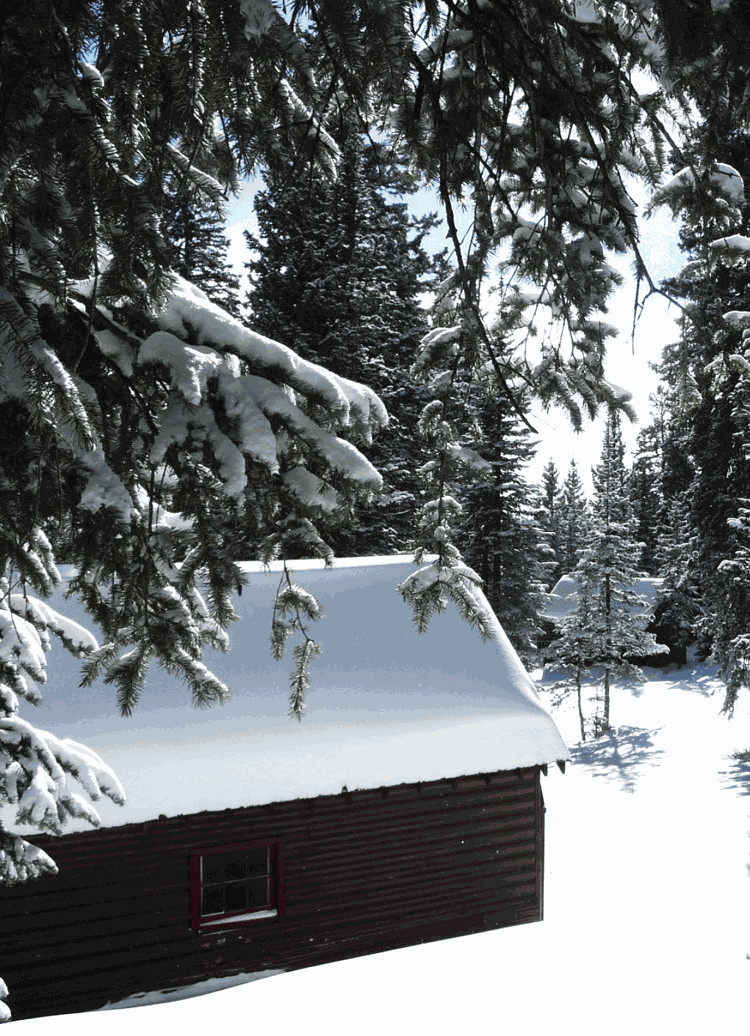 On another Mesa, overlooking the mouth of the North Fork Valley, lies a wine country bed and breakfast called the Leroux Creek Inn where tastefully decorated guest rooms offer unique views of the surrounding mountains and vineyards. It's a place where pairings of artisan cheeses, hand made breads, local produce and wine are the focus of the experience. The Inn lies just up 3100 Road on Rogers Mesa.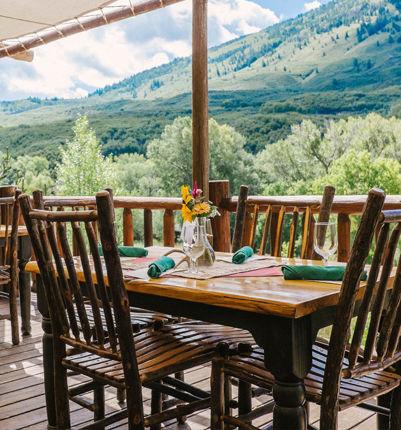 The Lodge at Needlerock offers five-star rustic luxury for groups and events just outside the town of Crawford. With impressive dining rooms made for weddings and events and bedrooms that offer stunning views of Needle Rock and the surrounding West Elk Wilderness, it's a place that won't soon be forgotten. Further up the Smith Fork in Crawford lies the Smith Fork Ranch, a working dude ranch where you can cowboy-up to your heart's desire and fly fish in a pristine mountain stream.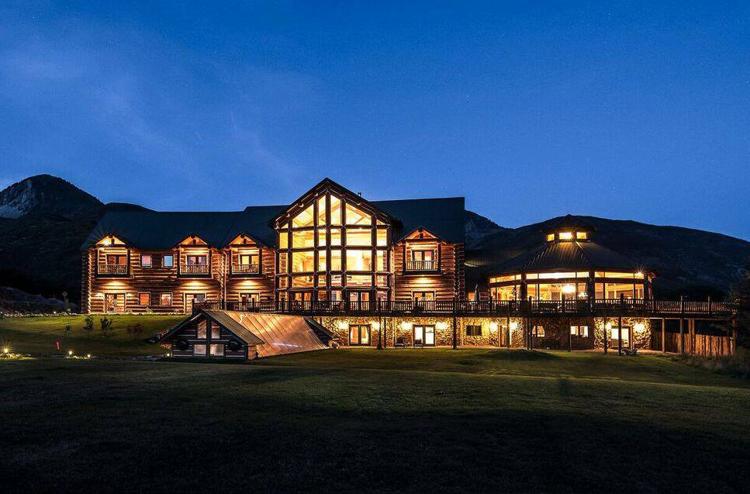 Between Hotchkiss and Paonia you can check in to the North Fork Tipi Heaven. It's a magical property where off-leash dogs, off-leash kids, and free-range parents are welcome to explore and cozy up in a modern tipi and pay homage to the Ute Indians who once inhabited this area. The tipis are expertly designed and made with custom paintings invoking the animal spirits that inhabit our land.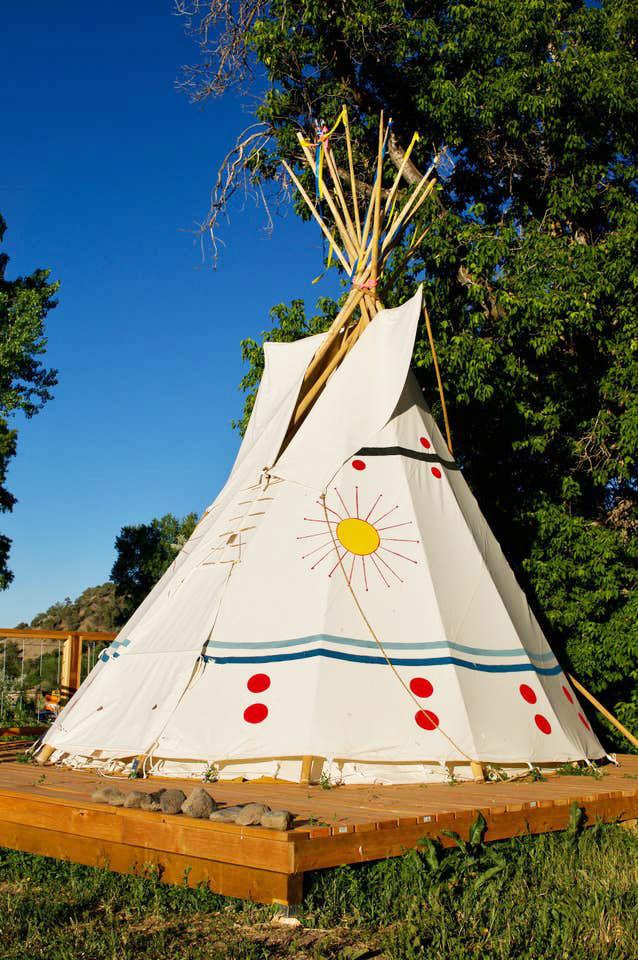 The town of Paonia offers a wide variety of lodging that's as diverse and eclectic as its residents. The Bross Hotel is a 112-year-old historic Victorian bed and breakfast with a western feel and unmatched hospitality. Every room is furnished with period antiques and the balcony and front porch are lined with rocking chairs. If you're looking for more moderate accommodations, the Local Nomad, just down the street is a budget-friendly hostel that provides an ideal base camp to explore the area.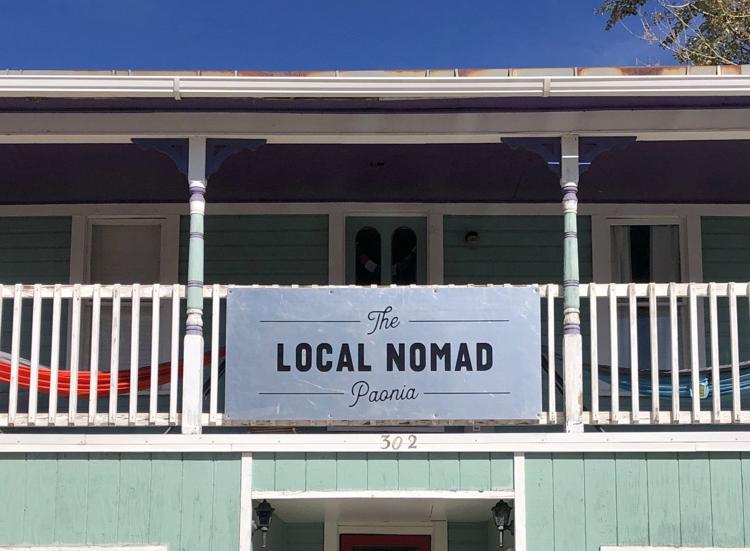 Finding options for a temporary home away from home in Delta County isn't hard but deciding on the right experience might give you pause and encourage some thorough research. There are cabins at Kebler Korner, the historic Stone House Inn in Crawford, The majestic Wisehart Inn in Paonia, several locally owned motels and noteworthy bed and breakfasts, as well a host of owner vacation rentals that range from tent glamping to large private haciendas. It might just be best to try more than one. Of course, that means you'll have to return to this somewhat secret corner of the world, but once you've discovered us, that's probably not a hard sell.