Standing high above the North Fork Valley, on the edge of Wakefield Mesa, offers fantastic views of the rich farmland and the diverse mountain and desert landscapes that surround it. To have a geologist, who is intimately familiar with the area, by your side enriches the experience tenfold. Gaining an understanding of how the forces of earth, time, and water came together to offer the perfect conditions for wine grapes to thrive provides an experience far beyond a typical wine tour.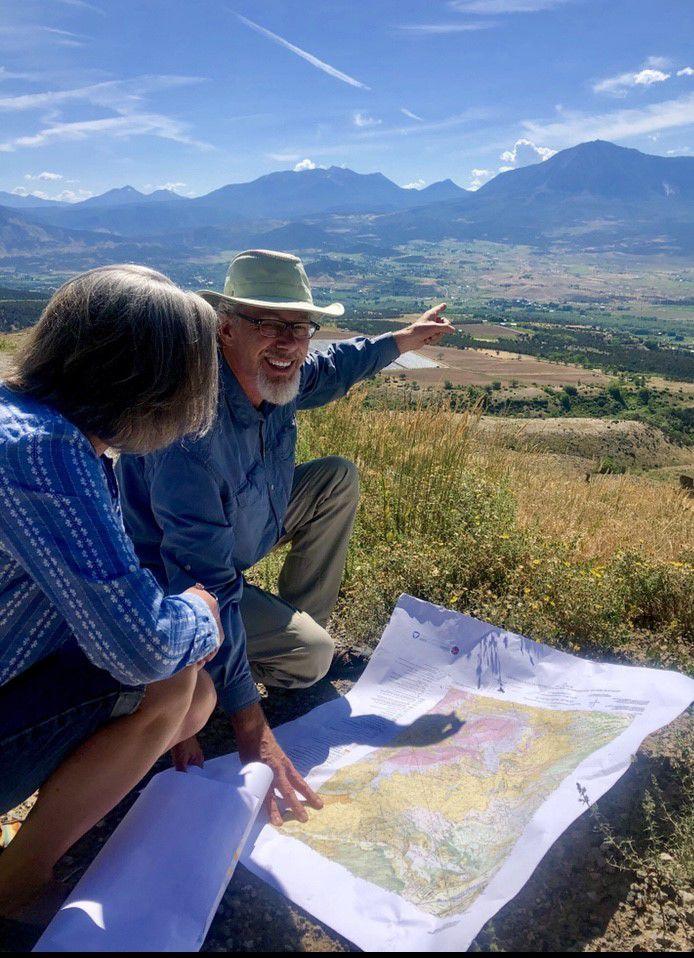 This is what Jo Ann Jarreau and Dr. Dave Noe offer, among other experiences, with Colorado Detours. The idea was born when Jo Ann, a landscape architect and recent transplant from Louisiana, realized how well received Dave's local geology talks were. She knew there had to be a market to showcase their knowledge. While attending an agricultural food conference, she was introduced to the concept of agritourism and the lightbulb appeared. Learning about the inherent connection between wineries and the geology that created their optimal conditions here would make for a great tour.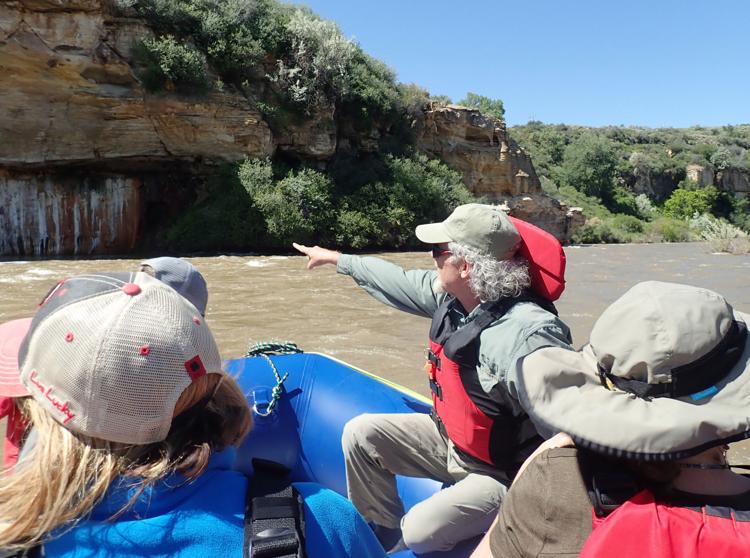 Dave Noe grew up in Colorado and has known Jo Ann since the late 1970s when they worked together in Rocky Mountain National Park. He lead guided hikes as a park ranger and had also learned about ecology, climate, and geology while he was there. He learned that he had a knack for leading tours and a love for sharing his knowledge with other people. He has since received his doctorate and written several popular books on local geology and soil but loves to connect with small groups in real-time where questions can be answered and ideas can be explored.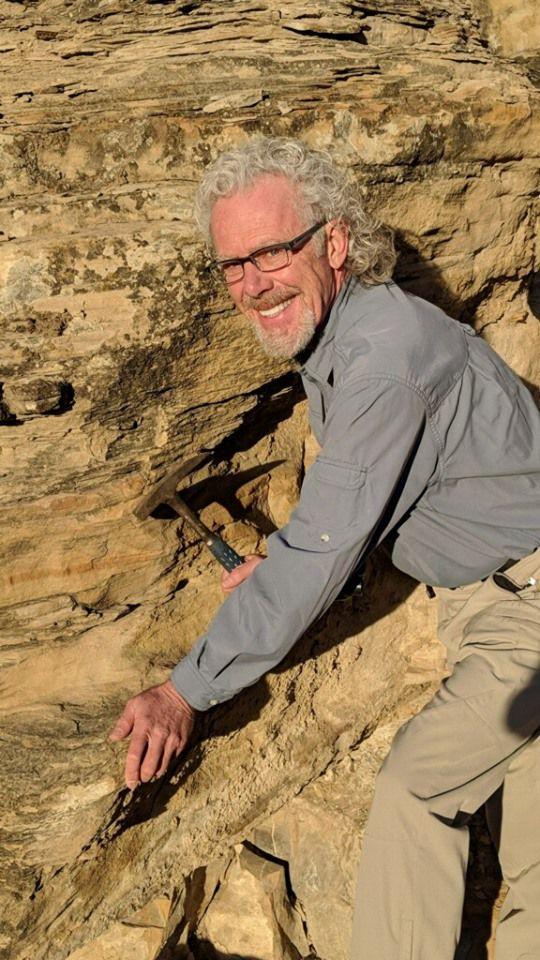 Their idea for a tour company took root and they have recently purchased a passenger van which allows them to take groups to a better vantage point, or to explore the Grand Mesa or the West Elk Mountains. They can design custom tours involving wineries, farm and food, and even fossil and archaeological tours. All of their treks involve a focus on ecology, and they try to pass along an understanding of the importance of conservation.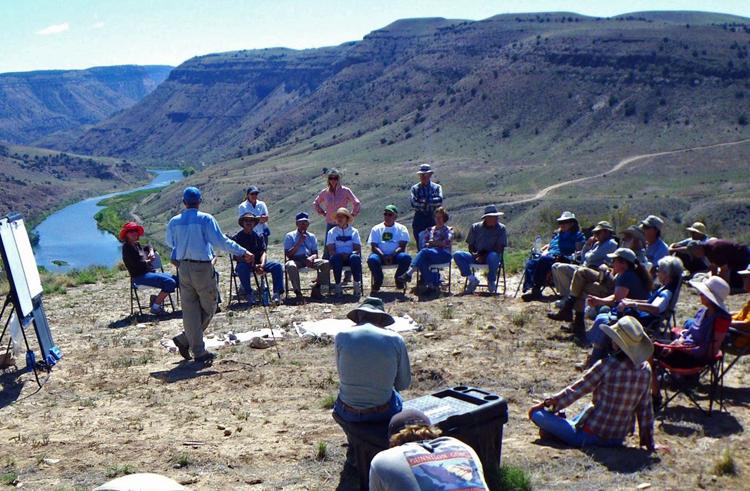 An introduction to a wine tour often starts with a drive to the edge of Wakefield Mesa. From here, the recognizable features of the valley are visible and Dave enriches the experience by sharing his knowledge of the processes that formed it. He brings geologic maps to share and people are left with a much better understanding of why certain grapes do so well in some areas of the surrounding landscape. The nexus of geology, soil and the seasons all play a part in what they refer to as "Terroir", a French word that curators of wine grapes use that translates to "earth". 
     Gaining a true understanding of how the forces of water and molten uprisings shaped the land can only come from the first-hand experience that the tour offers. Comprehending the time it took for the land to form, while the North Fork River shifted course from a previous riverbed that once flowed high above the valley, is hard to grasp unless you are standing there as Dr. Noe points out the evidence of things as they once were.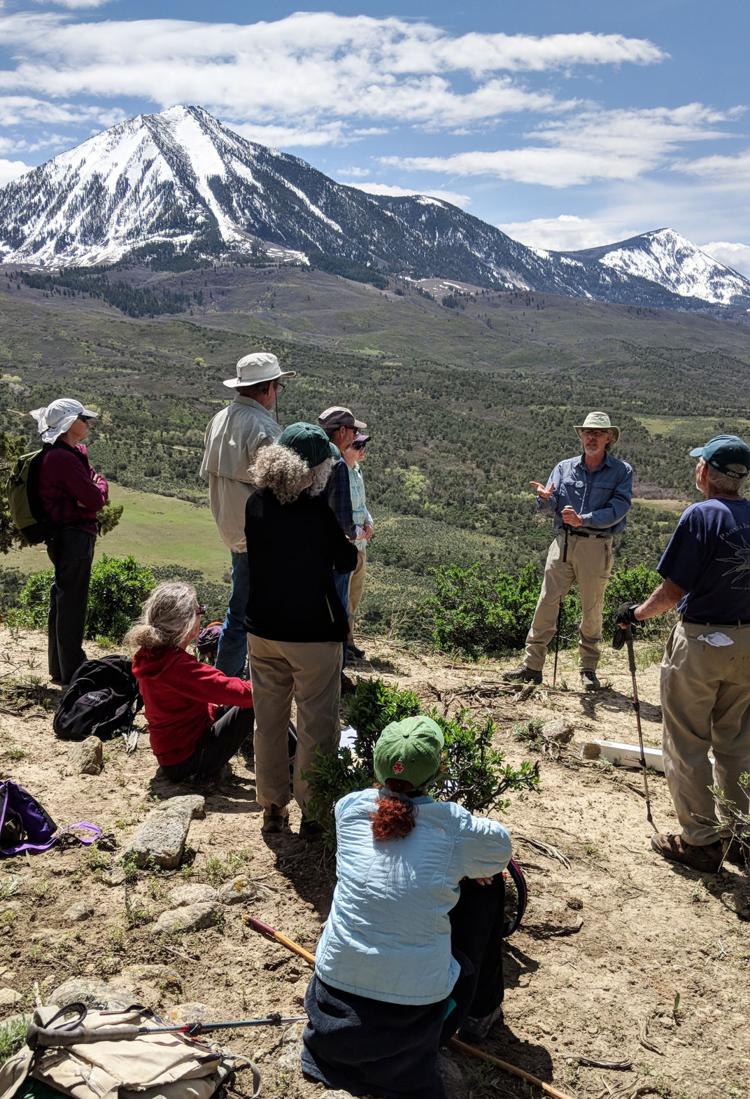 They recently connected with Y Bar Hitch Suffolk Punch Horses out of Montrose, who offer tours in a horse-drawn carriage down Grand Avenue and eventually into the country where all sense of the modern age is lost. The carriage pulls right into the groves at Orchard Valley Farms where guests can taste wine and pick fruit. Lee Bradley, the owner of the farm, is always on hand to share his knowledge of the orchards. This trip often takes on a life of its own and unique relationships form between the groups and their guides. Dave and Jo-Ann believe that each one is a special and separate experience.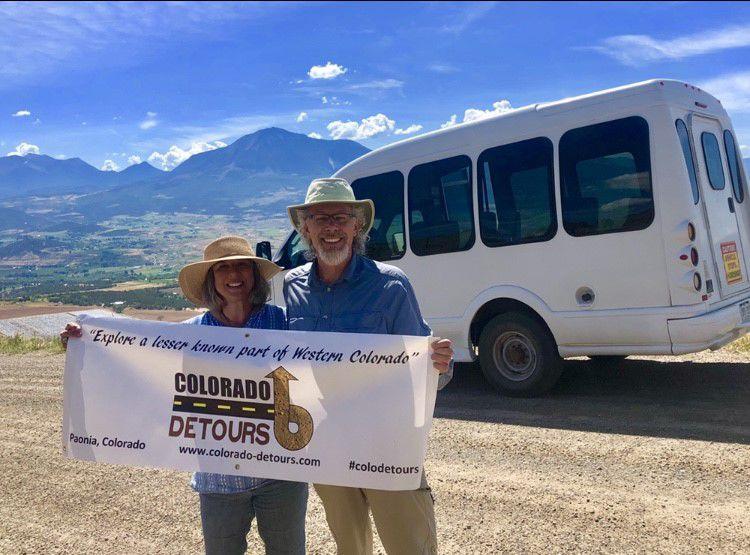 Other tours will include a hike up to Beckwith Pass as well as a driving tour to the top of Grand Mesa. Each tour is designed for different experiences and various activity levels, from strenuous hikes to scenic and informational drives. Another adventure will lead guided tours into the Black Canyon of the Gunnison, one of the most unique geologic showpieces of the western United States. They also know that they would be remiss if they didn't offer tours of the fall colors on Kebler Pass, as we have one of the largest Aspen groves in the world in our back yard.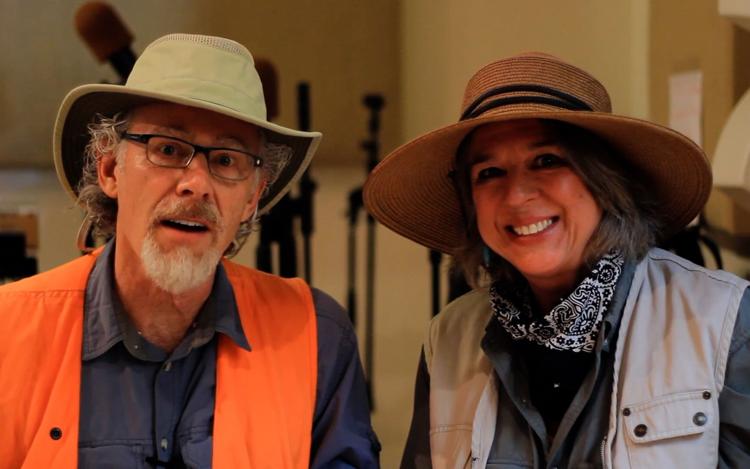 If you're looking for an experience that includes incredible scenery and access to estate wines and fresh-picked fruit, look no further. Their tours are fun and romantic, adventurous and informative. The added aspect of gaining an understanding of how the land formed, and why grapes grow so well here, make for an unparalleled experience. The enthusiasm that Jo Ann and Dave exude on their tours is infectious. They love what they do and claim that they are "just plugging into the beauty and wonder of what draws people to the North Fork Valley". The lucky tourists and locals alike, who find themselves on one of these trips, are in for a treat and will probably never want to take a wine tour again without a geologist by their side. 
If you're interested in finding out more about Colorado Detours and all they have to offer, check out their website at https://colorado-detours.com