Fall brings change to the Western Slope of Colorado; a change in seasons, a change in sports. This particular fall brought the kind of news that changes lives. At this year's Pink Night, the annual Paonia High School Volleyball event to benefit cancer victims and their families, the cause will be driven by a special purpose as the Lady Eagles host the night in honor of their beloved teacher and coach, Scott Rienks, who was recently diagnosed with cancer and is currently undergoing treatment.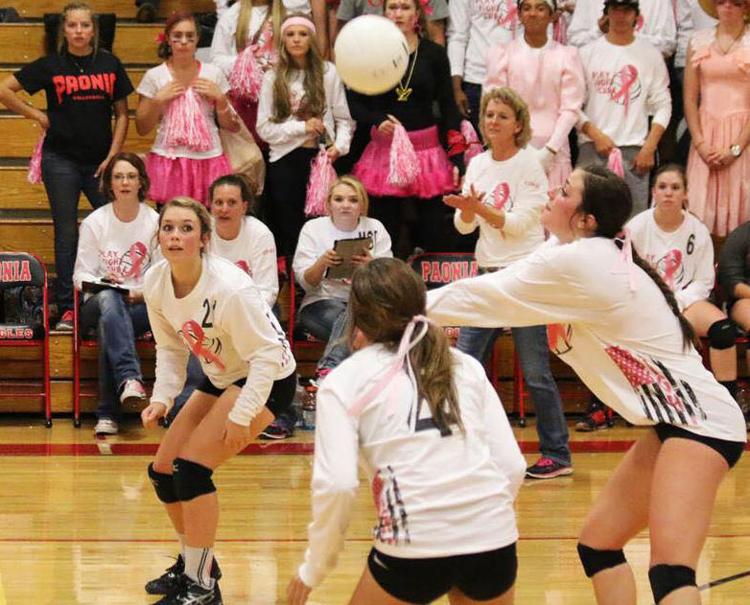 Each year, the community shows up at the Paonia High School gym as the Eagles and HopeWest pair to raise funds for families hard hit by the disease that strikes ruthlessly and without consideration of character. It's an event that brings the community together in a town where community is always there in the face of crisis, which has hit home this year. Reinks, Paonia High School's committed teacher and coach, has been diagnosed with Stage IV colon cancer; and the school has marked this year's Pink Night to serve in his honor and to raise support for the Rienks family.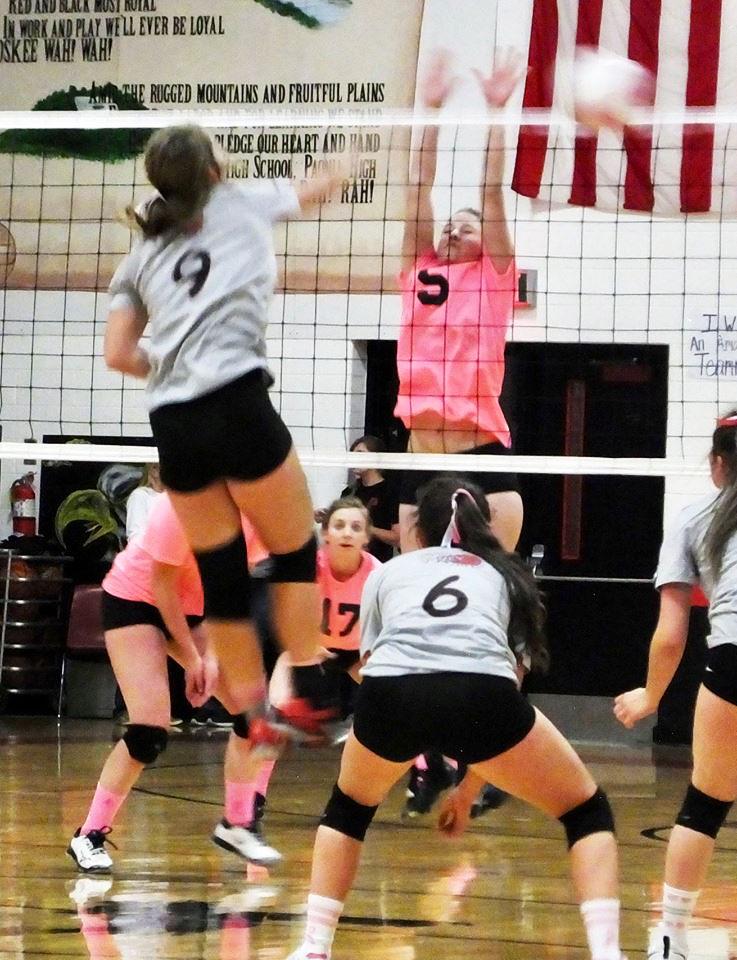 A knowledgable coach of football, basketball, and track, Scott is known to all students and athletes as simply "Rienks", despite efforts from the administration to encourage kids to address him in school as Mr. Rienks. His easy-going demeanor is responsible for this familiarity and comfort between student and coach. English teacher and friend, Kriss Allen, says that so many of the kids see him as a father figure and a mentor and that one of his great strengths is his ability to balance rigor and expectation with compassion, a tactic they refer to at PHS as "supported struggle".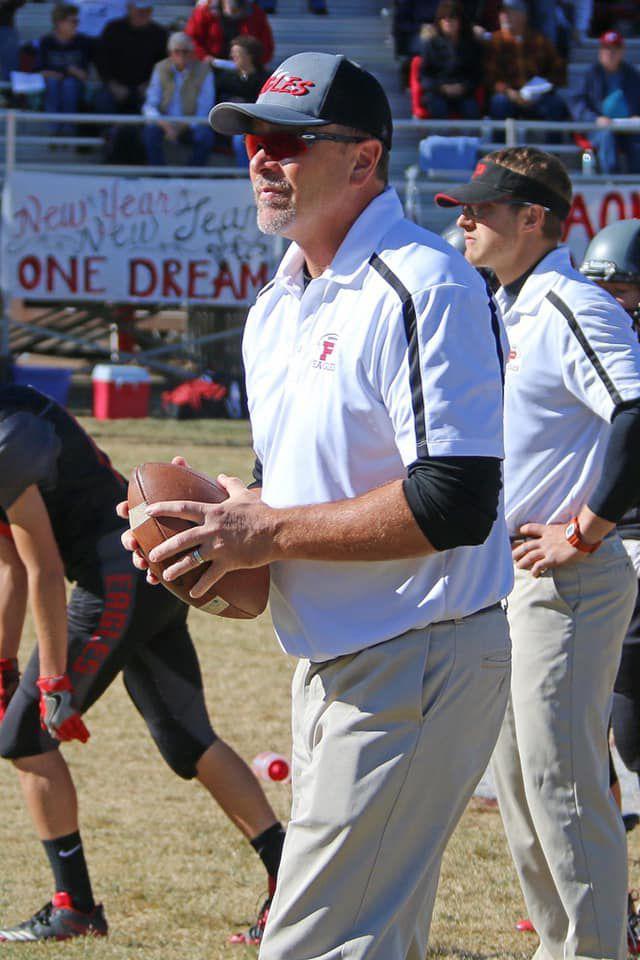 Within just a few days of the news, Scott's office door was soon covered from jamb to floor in sticky notes from his loyal students. His relationship with them transcends athletics, as he has made a policy of being available to all aspects of their lives. His impact reverberates community-wide and his own personal community stretches far and wide. Due to his involvement in CHASA, the Colorado High School Athletic Association, and his connections to other schools, his friends range far and wide.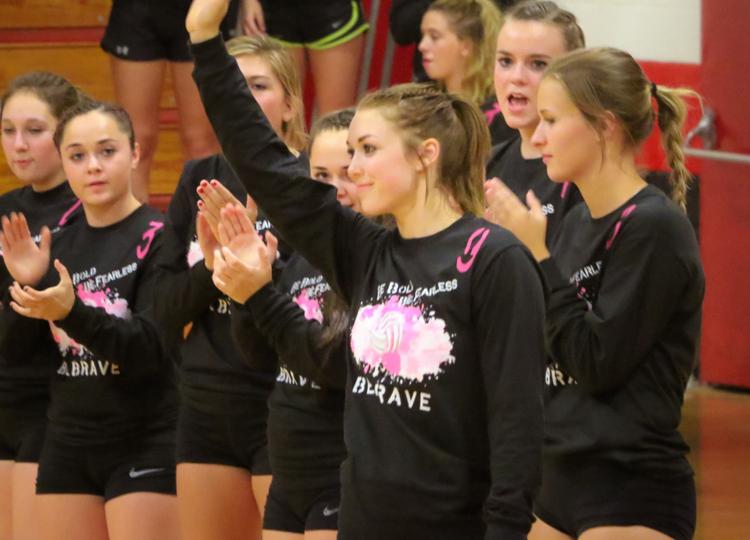 Local support for this upcoming event, and the Rienks family in general, has been overwhelming. A Facebook page, titled Rienksstrong, keeps friends and family updated on his condition and various fundraisers. Recently, t-shirts have become available on the site. De Beque High School will be donating proceeds from admissions and concessions at its basketball games versus Plateau Valley on December 14 and the Paonia game on January 29. Another upcoming fundraiser in the works, called Rally4Rienks, will occur on November 16 and will also involve the three schools. 
     There is a rainbow of color associated with different types of cancer awareness. Where breast cancer has claimed the color pink, colon cancer is represented by blue. Several of Scott's junior high football players have already dyed their hair blue and have taken to wearing blue armbands in determined support of their treasured coach. This year's Pink Night will most likely find itself bathed in a sea of blue as blue t-shirts will also be available for purchase alongside pink. The images for these shirts will be represented by three high school artists: Alysia Olson, Audra Niermann, and Delilah Vasquez.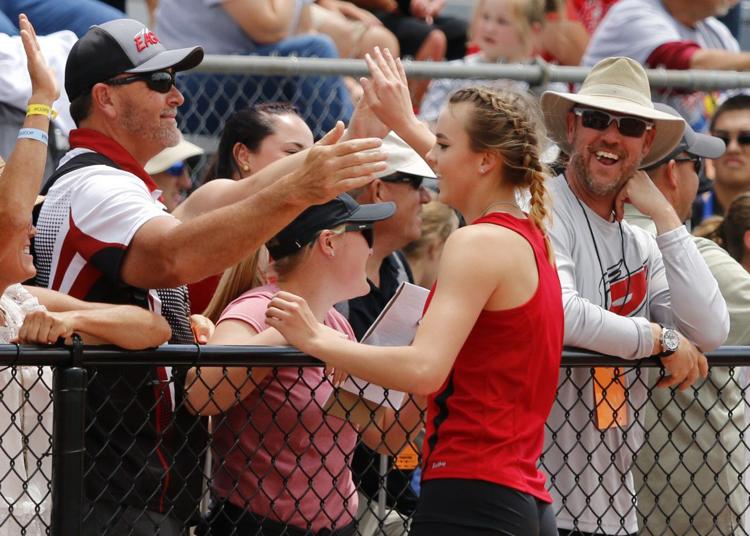 The community of Paonia and the Western Slope community at large has already shown tremendous support for Scott, Kelly, and their children, Dagan and Jordyn. There are several ways for individuals and businesses alike to help make this year's Pink Night fade to blue for the Rienks! There is sure to be a full house in the gymnasium at PHS on October 18 as several alumni are planning to be on hand for the event to offer their return of "supported struggle". Mark your calendar and come out to get your shirt and enjoy the games. The cheer for the night will undoubtedly be one that has become the mantra for Scott and his family, "Refuse to Lose"!
If you and/or your business would like to help support the Lady Eagles' 2019 Cancer Awareness Event, and the Scott Rienks family, please contact Kriss Allen (cell) 234-2965 or (work) 527-4882, or via email at kallen@deltaschools.com.