If there's one thing that Larry Jakubiak is not good at, it's quitting. For over twenty years he has been orchestrating, preparing and serving hundreds of free meals to community members, not only for Thanksgiving but on Christmas as well. The North Fork Community Holiday Dinners in Hotchkiss have become a staple of the holidays and it doesn't look like they're going away any time soon. 
     Larry grew up in Michigan and was initiated into the restaurant business at an early age. After moving to Colorado and eventually finding his way to Hotchkiss, he opened a restaurant of his own. For many years, the North Fork Valley Restaurant and Bar was in his hands until an employee made him an offer he couldn't refuse. He considered retirement but it just doesn't seem to be in his nature. These days Larry runs his own stained glass business and spends a lot of time at crafts fairs and festivals.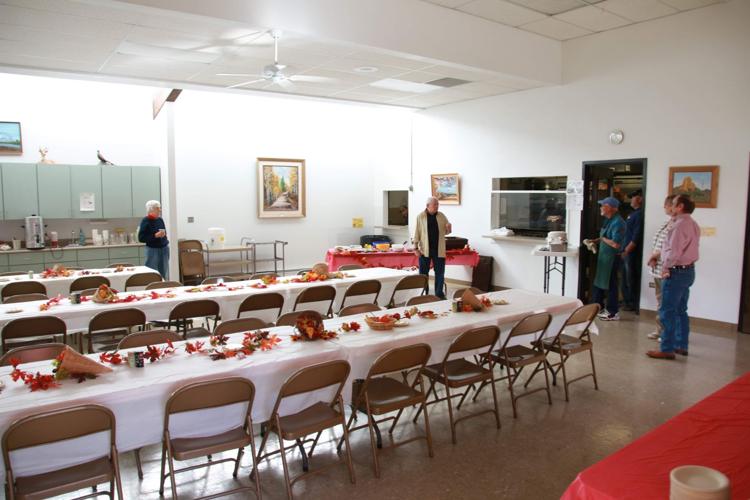 Over the years, Larry became very connected to the community in Hotchkiss. His investment in the area is evidenced by the eight years he served as the town's mayor and the ten years that he served as a trustee. He might have been a little too invested for his own good as it was his doctor who suggested that his blood pressure might be a little more cooperative if he stepped away from politics. 
     However, his love for the town is still evidenced through the free holiday dinners that he manages every year. It's a role he accidentally fell into years ago and one that he has been reluctant to give up so far. Just when he was contemplating passing the baton to someone else a few years back, he was approached by an overjoyed father who showered him with thanks as their family had nowhere else to go that year. It seems Larry's faith and fate were sealed.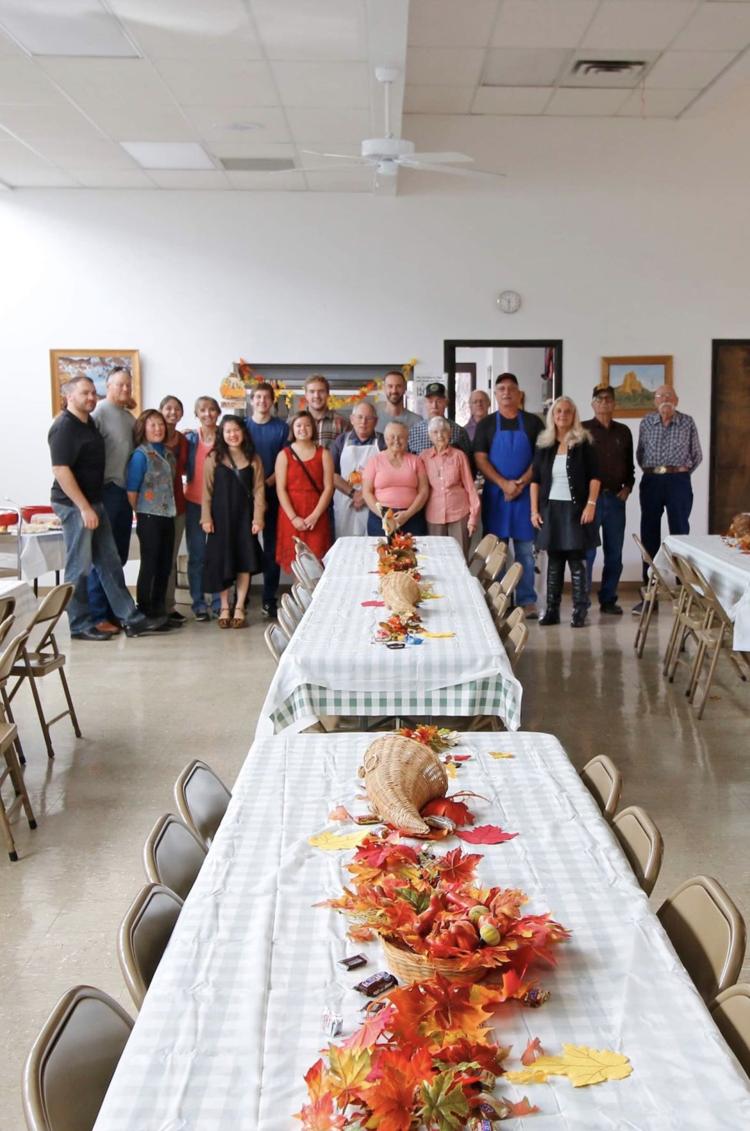 The event began almost twenty-five years ago when two families got together to make Thanksgiving dinner for the local seniors. Larry would order the food, through his restaurant, and the families would cook and serve the meal. The event was taken over by Mary-Ruth Dunham who ran it until one Thanksgiving morning, when she was uncharacteristically missing. Larry awoke that day to find that Mary had suddenly taken ill and the turkeys were all still frozen at 8:00 that morning. He set to thawing the turkeys and called in reinforcements from his loyal bar patrons. Along with help from their families, they managed to put together a meal and were only an hour late in serving. 
     From that time on, the dinner has been in Larry's hands. He quickly worked to streamline the process and visited all the local towns, banks and utility companies to solicit their sponsorship. He found everyone to be more than generous and they raised enough money to buy supplies for the next meal. The following year, he took the turkeys to Zacks to have them smoked and they've been doing it that way ever since.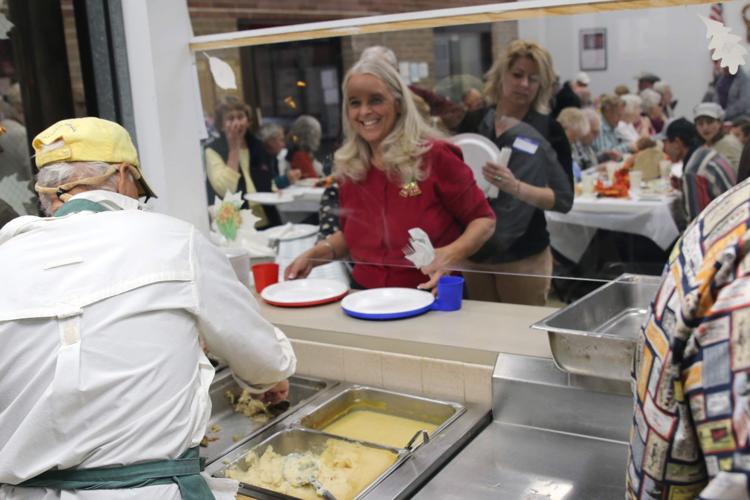 Larry prepares all the hot food, which consists of potatoes, gravy, and green beans. He asks that people in the community bring desserts and salads and they never fail to bring more than enough. He loads up his truck, usually more than once, with cooking gear and decorations and meets a solid crew of volunteers at the Senior Center to prepare for the meals. Larry says that he is constantly amazed at the level of community support each time. 
      The dinners are served from 11:00 am to 2:00 pm both on Thanksgiving and Christmas. On Christmas, the meal includes ham as well as turkey. There is usually live music and they serve close to 200 meals. The past few years they have even put together forty or fifty to-go meals for folks who can't get out of their houses, and have set up a local delivery system. It's not just seniors who come to the meals these days. The event has become a bonafide annual community tradition for several families and it doesn't look like Larry is going to quit any time soon.  
If you would like to help with the meal or make a donation, please call Larry Jakubiak at 970 260 9628 or you can reach him by mail at Larry Jakubiak, PO Box 23, Hotchkiss CO, 81419.