There is nothing like a monumental late-summer fire season to highlight the value of our local firefighters. The five communities of Delta County are each under the watchful eye of five separate volunteer-operated fire departments which all work with the Delta County Fire Protection District to keep the citizens and property in Delta County safe. These selfless volunteers donate their time and energy and oftentimes risk their lives for our protection. They are the ultimate embodiment of hometown heroes. 
The Protection District and local departments work together to create and update plans, and to protect at all costs key sites and structures including schools, post offices, water storage areas and other important civic structures. Of course, the departments are dedicated to protecting all residents and the vast wildland surrounding our communities. As well as providing suppression of wildfires and structure fires, they also provide rescue services for automobile accidents and have performed several search and rescue operations in the backcountry. They may even still pull a stuck cat from a tree now and then. 
Their dedication is as ferocious as some of the situations they find themselves facing. Each of the five departments: Delta, Cedaredge, Hotchkiss, Paonia, and Crawford have a mutual aid agreement between them that also includes Olathe. Occasionally, when a larger regional fire breaks out, select crews will be called on to assist in these situations as well. Several firefighters have answered the call to help battle the nearby Grizzly Creek fire in Glenwood Canyon. They often work alongside police and ambulance departments and are always an integral part of the emergency response team. 
Very few volunteer organizations have members who show the kind of tireless dedication that our local volunteer firefighters do. Besides being ready at beck and call for any emergency, the monthly trainings and countless community events, pancake breakfasts, burger flipping, parades, and more keep these hometown heroes busy. 
The High Country Shopper would like to send a heartfelt salute to all the volunteer firefighters of Delta County!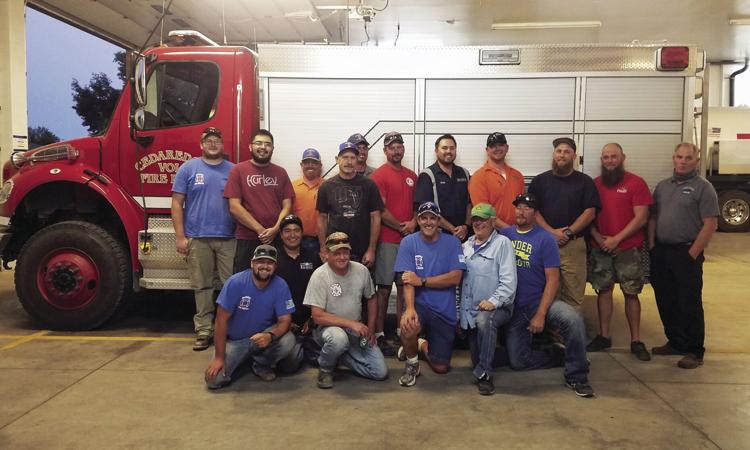 Cedaredge Fire Department Roster:
 Keith Axtell, Richard Belden, Hans Benson, Zac Carter, Matt Etter, Tim Fuller, Jordan Gastineau, Preston Hamilton, Steve Hanson, Nate Harriman, Josh Holveck, Ryan Marah, John McHugh, Anthony Medrano, AJ Navarro, Tanner Reed, Dan Sanders, Keith Stillings, Rod Ullery, Bill VanHouten, Chris Wagner, Derrick Wagner, Mike Weldon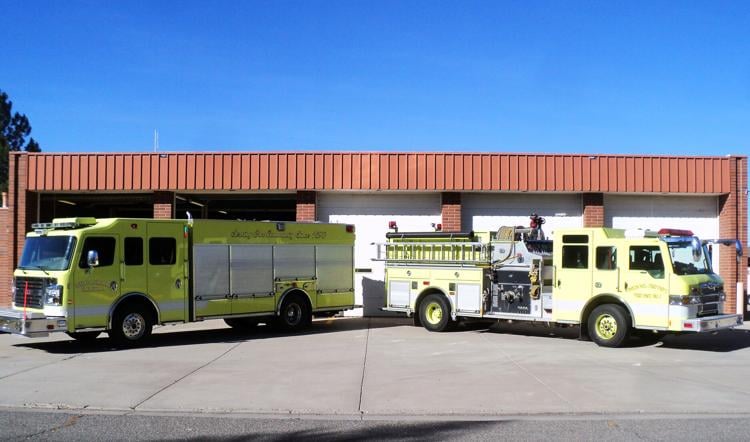 Delta Fire Department Roster:
Adam Suppes, Daniel Cano - Captain, Scott Myers , Fred Kraai, Mark Mummert, Fred Valdez, Bobby Esplin, Ken Decker, Kevin Teal. Steve Moralez, Robert  Winkler.Robert Davis, Bryce Atchley - Chief, Anthony Orrino - Asst. Chief. Tyler Valdez - Lieutenant,  Ethan Kraai, Tyler Morfitt, , Thomas Knob, Kevin Morfitt, Colton Duran, Dakoda Richards, Spencer Barnes, Wes Gowen, Matt Easter, Justin Denison
 Career Full Time:
 Shannon Crespin - District Manager, Josh Winston, Thomas DeOnier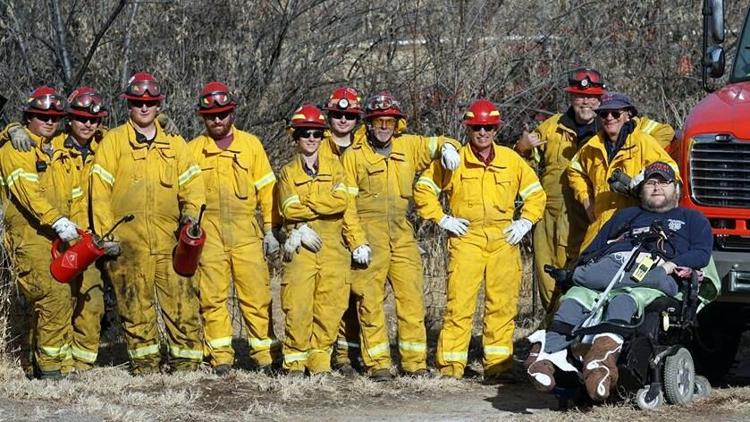 Hotchkiss Fire Department Roster:
Doug Fritz, Mario Pagone, Ray Penland, Wyatt Wilson, David Prosser, Kaden Milstein, Bryant Bennett, Beth Bittel, Jared Cantrell, Nicole Carpenter, Sam Carle, Bob Funston, Chris Holder, Alex McEvoy, John Sell, Bev Shelden, Dave Shinn, John Tujague, Devin Violett, Evan Welt, Mike Willardson, Steffen Brodie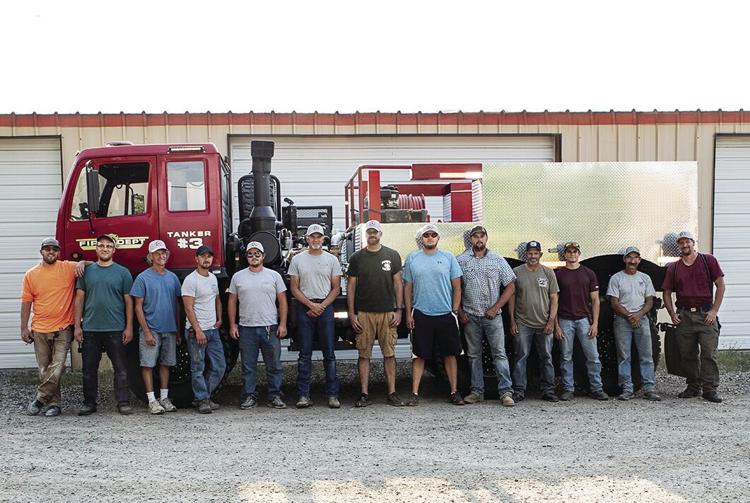 Paonia Fire Department Roster:
Mike Byers - Chief, Robert Simineo - Asst. Chief, Kirby Clock - Captain, Bill King, Scott Leon - Supply Officer. Blake Kinser - Lieutenant, Patrick Emmons, Matt Van Vleet - Leiuttenant, John Owen, Jason Lage, Nathan Gaston, Richard Emmons, Jacob Leon, Curt Morgan, Tyrell Clock, Felipe Sanchez, Vince Cowan, Dylan Cumpston, Ernesto Garcia, Mason Fazio, Ryland Babcock, Ryan Moline