Delicious Orchards is the realization of a twenty-year-old vision. Jeff and Tracy Schwartz came to the North Fork Valley with the turn of the new century in 2000. The journey would lead them from small-scale vegetable production to nationwide juice distribution, and would eventually find the family operating an ever-evolving experiential retail property consisting of 30 acres offering orchards, gardens, camping, food, libations, music, a tree nursery, and much more. 
     Not long after the Schwartz family landed in Paonia, Jeff had the good fortune to meet Bernie Heideman, the original "B". of Big B's Juice, who started the juice company in 1973. His high-quality product was already well known across Colorado, and Jeff jumped at the chance to purchase the company in 2001 when it was offered to him. This acquisition fit nicely into Jeff's vision of creating a community within a community, and he threw himself into the project head-first.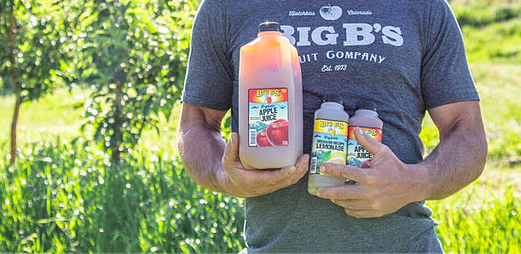 At the time, Bernie was pressing about ten bins of apples a day for two days every week. These days, Jeff's dependable crew at the cider mill presses somewhere around seventy bins a day, five days a week. Big B's continues to offer exceptional products, has greatly expanded the lineup of juices, and has diverged into producing hard ciders, vinegars, and more. Big B's juice can be found in every corner of the country. Their hard ciders are in bars and liquor stores across Colorado, New Mexico, and Utah, and they ship several 300 gallon boxes to wine makers and breweries like Odell's and New Belgium.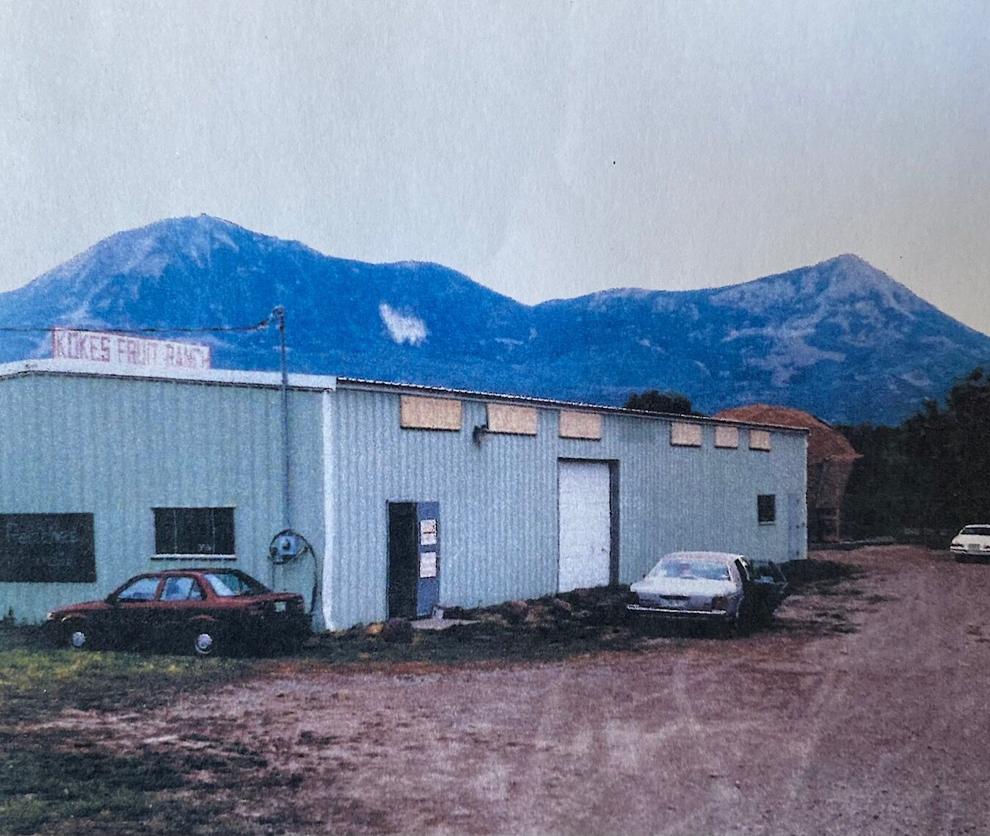 In 2006, Jeff, with the assistance of his extended family, bought Kokes Orchards. Bob Kokes planted the 16-acre orchard in 1965 with a variety of fruit trees, including pears, peaches, plums, cherries, nectarines, and of course, apples, some of which still reside there today. The once simple farmstand has since been transformed to provide a multi-faceted sensory experience. It includes a fresh market, local merchandise, and the complete lineup of Big B's juices. A full-service restaurant and bar featuring farm-grown food and pressed ciders are at the hub of operations, and the compound is surrounded by u-pick orchards with unparalleled views. 
     Unique and diverse camping opportunities at Delicious Orchards abound. With several campsites spread throughout the orchards and fields, campers can enjoy the incredible night sky and wander the orchards during the day. Sites for tent camping, travel trailers, and even large RVs are available. It has grown to be the largest and most diverse campground in the North Fork area.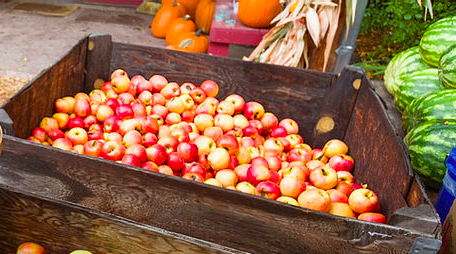 Jeff and company have built a reputation for offering quality food, drinks, and musical acts that play on the quaint stage built on the back of an old orchard truck. Several outdoor tables, a place to dance, and swings hung in the massive cottonwoods encourage visitors to linger in the welcoming space. Jeff claims that he is simply enacting the vision he had almost twenty years ago. "It's truly about serving people in every way. You want to pick it? You want to hear music? You want us to cook it? You want to take it home? You want to stay here? We want to offer that and more."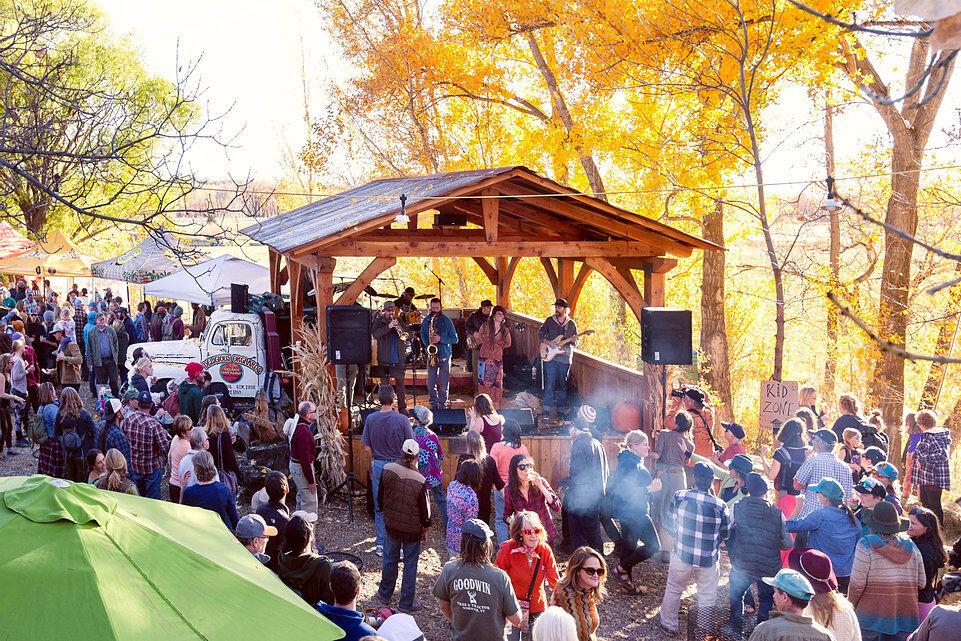 Eventually, an adjacent 15-acre field was purchased, which brought the total area of the property to just over 30 acres. The vision for creating an experience for visitors far beyond the run-of-the-mill retail farmstand continues to grow. Development of the new parcel is already well underway. Wind Clearwater and Amber Kleinman are leasing part of the property for their busy Oasis Nursery. The orchard crew is in the process of digging a sizable pond, complete with "glamping style" decks and they are building a second stage in the field for bigger shows. A disc golf course has already been installed, and new camping and parking spots are in the works.  
     In the southeast section of the new field, Jeff has begun to work on his latest vision, and a food forest is starting to take shape there. The food forest concept consists of a diversely planted forest garden offering edible plants that mimic the natural ecosystem found in a given area. Native Western Slope plants like chokecherries, honey locusts, and more will be on hand in a shaded wetland area, and visitors will be able to explore and graze in the forest. Further collaborative plans to expand the food forest into an adjacent field owned by the town are also on tap for the not too distant future.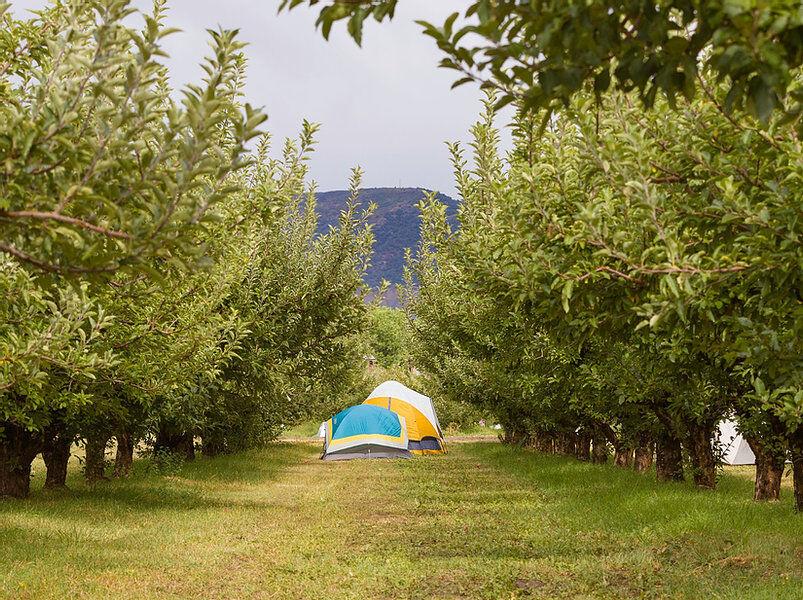 Jeff has the utmost confidence in Manager Lil McClure and the rest of the managerial staff. With more than 40 employees, Delicious continues to grow its community within a community. The crew at the orchards is committed to supporting and working with their friends and neighbors in the North Fork Valley as their endeavor develops. Their goal is to offer a sustainable experience that is beneficial to visitors and locals alike. The dream that was planted twenty years ago has set its roots deep and is now bearing the fruits of labor. Come on down to the orchard and see just how delicious it is. 
Delicious Orchards is located at 39126 CO-133 just outside of Paonia. They are currently offering music every Friday night featuring regional and national bands. Check out their website at bigbs.com for more information on all they have to offer.