On a brisk New Year's Day in 1903, the lights in Delta came on for the first time. Roughly 800 people were living in the city at the time. The logistics behind the planning and eventual operation of the first power plant were complicated. Still, the lights stayed on, and by the mid-1930s, the town's population had more than tripled, and the need for more power became increasingly apparent. 
The Municipal Electric Light and Power System of the City of Delta was established in 1935, and by 1938, three Fairbanks-Morse diesel generators had been installed at the plant. By this point, the citizens of Delta, like the rest of the country, were so dependent on the everyday benefits of electricity that life without it was unthinkable. 
Eventually, seven generators were needed to serve the city. The latter 1900s saw minimal population in Delta, but increased usage required the plant to also purchase additional electricity from neighboring utilities. The plant was operated by just a handful of long-time city employees like Buster Daily, Bob Crim, and Faye Mathews, who affectionately gave names to the generators like "Tinkerbell" and "Old Rattler."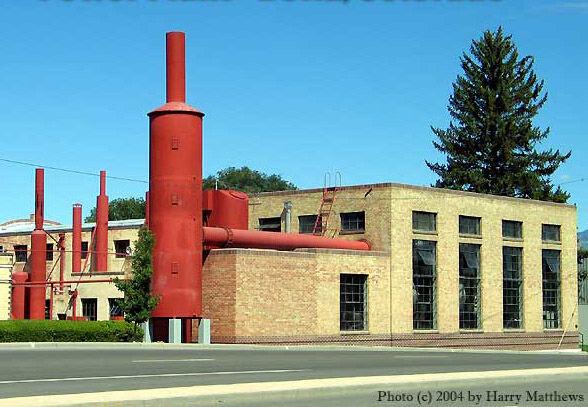 Today, the iconic power plant with the rust-red stacks on the south end of Main Street is quiet. The facility officially flipped the switch in 2014, as the power plant could not comply with the costly new regulations necessary to maintain operation. The City of Delta has purchased power for several years now and the municipal plant has served only as a backup for emergency hospital services in the event of a lasting blackout. 
The generators are all still intact, and the plant is a still-life museum with no patrons. On January 12, the city council will hold a work session to determine the plant's fate. There is a community movement to advocate for the preservation of the building and at least some of its contents. Many believe that the property actually would make a good museum after all as it would showcase a vital part of the town's history. There is precedent for such a museum in Georgetown, Colorado, as the town's defunct power plant now functions as a museum. 
It remains to be seen just what will become of this once integral part of the development of Delta. Benjamin Franklin once said, "Energy and persistence conquer all things," and although the source of our energy may change as technology grows, the memory of how we have come to this point may just be a power worth preserving.