The tenacious self-proclaimed cowtown of Crawford, Colorado, has been home to a history of colorful residents dating back to its founding days. From the real-life mountain man, "Moccasin" Bill Perkins to rock-and-roll pioneer, Joe Cocker, Crawford Country has attracted a host of cowboys and characters whose impacts have shaped the town and surrounding valley. It's possible that none had a hand so instrumental in carving out the early days in this rugged territory than Eliza Ong, the obstinate, ill-tempered matriarch of Crawford. Her seemingly sharp-tongued nature and her shockingly generous deeds are still remembered, and the legacy she left in her wake is ever-apparent in downtown Crawford today.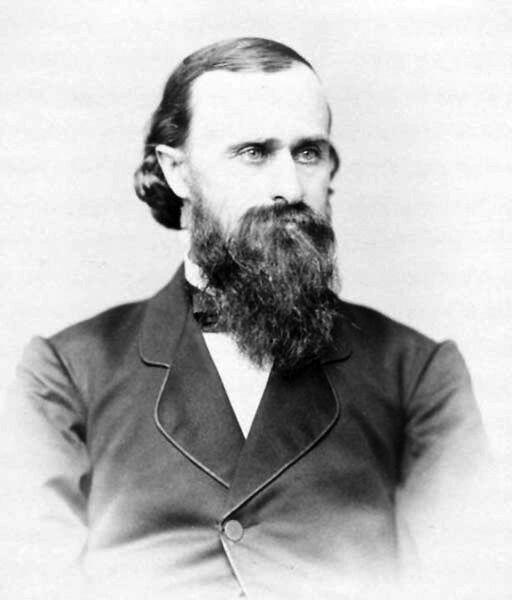 Shortly after the North Fork Valley was opened to settlement in 1881, Captain George Crawford made camp on what is now known as Crawford Mesa while passing through on his way to the Grand Valley. Settlers were quick to have claimed the surrounding farmland, and, by 1882, farms already dotted the countryside. While speaking with local resident Harry Grant, Captain Crawford waved his arm across the valley below and exclaimed, "There oughta be a post office around here to accommodate all them people." The following year, Grant made good on Crawford's proclamation. He opened the first post office in a tent near the Smith Fork and dubbed the town Crawford in honor of the captain.
The Crystal Creek Trading Post had been the only store within miles until 1892 when Mrs. Ong opened her store on the barren hillside in present-day Crawford. The  the streets were often dusty and bustling activity from several newly formed cattle operations, including the sizable Diamond Joe outfit, and the town was ripe for an increase in services.The 45-year-old woman, who commanded respect and sometimes downright fear from her neighbors, erected a two-story building, which housed a well-stocked store with a community hall upstairs that was used for church, Sunday school, dances, and other local events. The self-reliant, outspoken woman was adamant about not allowing any competition on her surrounding property, and although she was instrumental in the town's formation, she fought and delayed the development of downtown Crawford for the better part of a decade.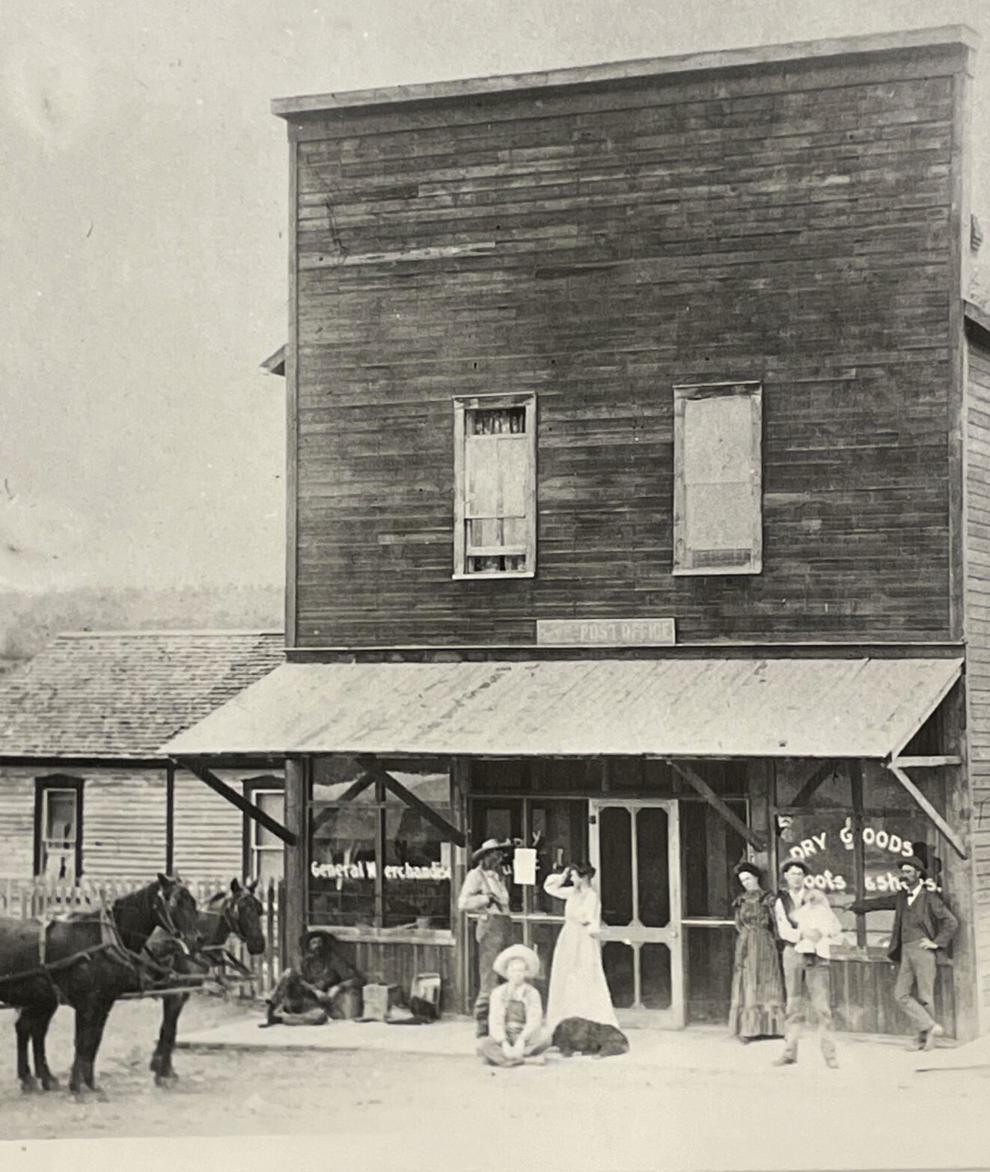 Eliza Samantha Gray Zimmerman Davidson had already been twice married when she filed for a homestead near Cottonwood Creek, which lays just to the north of Crawford. Soon after, she married for a third time to Thaddeus Ong – a schoolteacher who was 19 years her junior. Born in Pennsylvania, Eliza had landed in Crawford Country, by way of Illinois and Gunnison. Accompanying her was her much more amiable adult son, Floyd Zimmerman. As soon as her store was erected, the post office was relocated to her building, and Mrs. Ong, who was said to have never left her bedroom without two Colt revolvers stowed under her black dress, served as postmaster for the town from 1892 to 1899.  
The resourceful and hard-nosed woman had hauled the wood for her building by herself from the top of Black Mesa. Similarly, she always made the journey to procure supplies for her store from Delta – a 35-mile wagon trip that took two full days to complete. Hiring a man to make the arduous supply run for her was never a consideration, and the local cowboys learned quickly to mind her caustic tongue for fear of a severe verbal lashing regarding any unsolicited comments or suggestions. She was known to place her hands on her hips when she turned her attention to any perceived aggressor, calling attention to the outlines of her not-so-concealed pistols.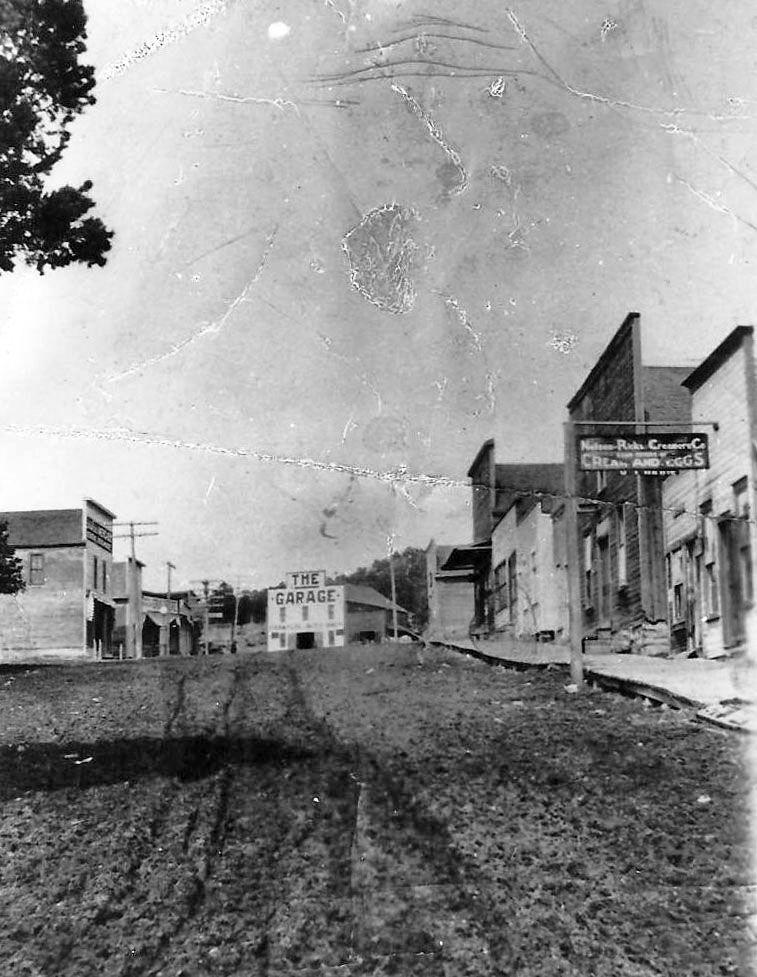 In stark contrast, her son, the youthful and courteous Mr. Zimmerman, was friendly and helpful to all who crossed the threshold of the store. Local citizens learned to plan their shopping days to coincide with Mrs. Ong's ventures to Delta when they would find the accommodating young Floyd and their newly acquired partner in business, Mr. Paul Kremling, minding the store in her absence – making shopping a more pleasant endeavor. Eliza's husband, Thaddeus Ong, who was not particularly involved with the business at the store, busied himself as a teacher in the valley and served as the Hotchkiss area principal for a time. He filed for divorce from Eliza in 1897 and went on to teach school in Ridgway and Mesa County before eventually taking up residence in Long Beach, California. 
In 1899, Eliza Ong fell severely ill and, in an about-face of nature, decided to hand over several acres of land to a local committee by several local citizens of the Methodist faith. The parishioners planned to construct a church and develop a cemetery on the adjacent grounds. The deed was transferred to the church-member's board at the token price of one dollar. She also deeded her share of the store and its contents, along with all of their livestock, to her son, Floyd.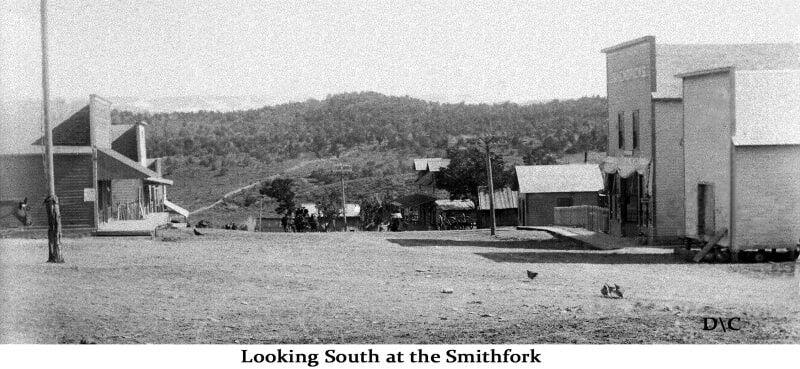 In yet another departure, this one underscoring a turn more from convention than character, Eliza arranged her own funeral whereby she printed a handful of invite-only summons to attend her service. She had addressed the invitations to handpicked, select neighbors, forcing the remainder of the town's residents to wait outside the church in the rain for her burial. She even hired a quartet to play select songs, including the presently popular tune "Her Bright Smile Haunts Me Still," – the irony of which was surely not lost on the dour Mrs. Ong.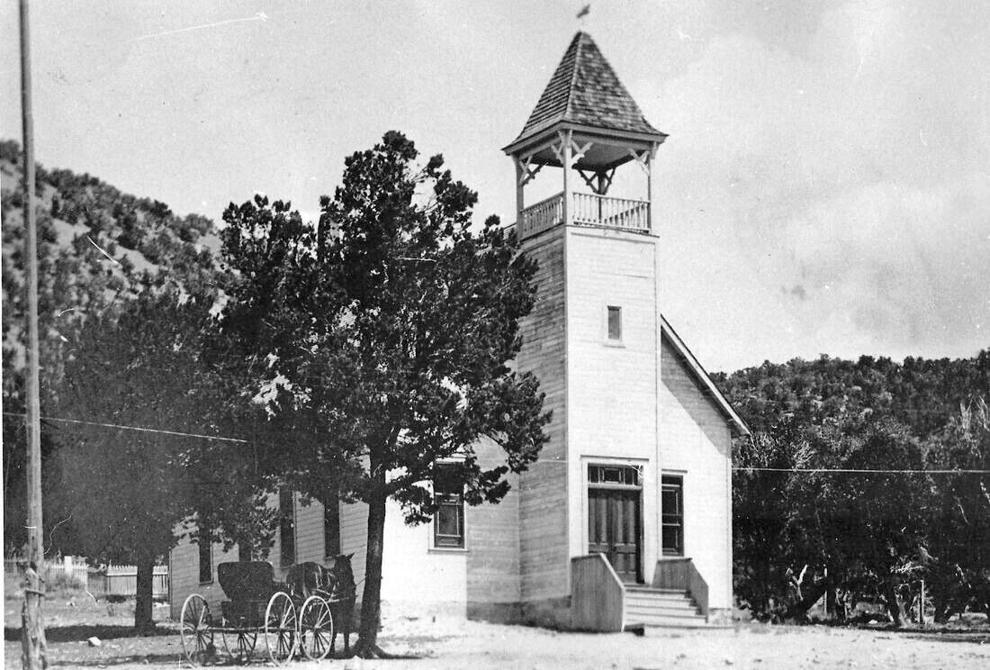 Eliza Ong died on November 21, 1899, and was buried in the new cemetery. By 1902, two blacksmith shops, two stores, a hotel, and a church could all be counted within the city limits. Five years later, 160 residents called the town of Crawford home, and it had become widely recognized as an essential, albeit small, trading center for one of the largest cattle districts in the state. While the neighboring towns of Hotchkiss and Paonia would see exponential growth during this period, commercial development in downtown Crawford would prove to be gradual and measured at most. It continues to progress in this way today, never outstripping the needs of the local residents of cow country. It's possible that this news may finally give reason for a smile to land on the face of Mrs. Ong.