Ira Houseweart is a first generation full-time blacksmith, but anyone who has seen his work would swear that the craft is in his blood. His pieces all have a distinct artistic signature and range from large ornate railings, found at nearby ski resorts, to whimsical benches scattered throughout his hometown of Hotchkiss.. The heart of an artist is behind every piece he creates and lucky neighbors in the North Fork Valley are not likely to be able to walk down a street or stroll through a park that doesn't have his unique touch on it somewhere.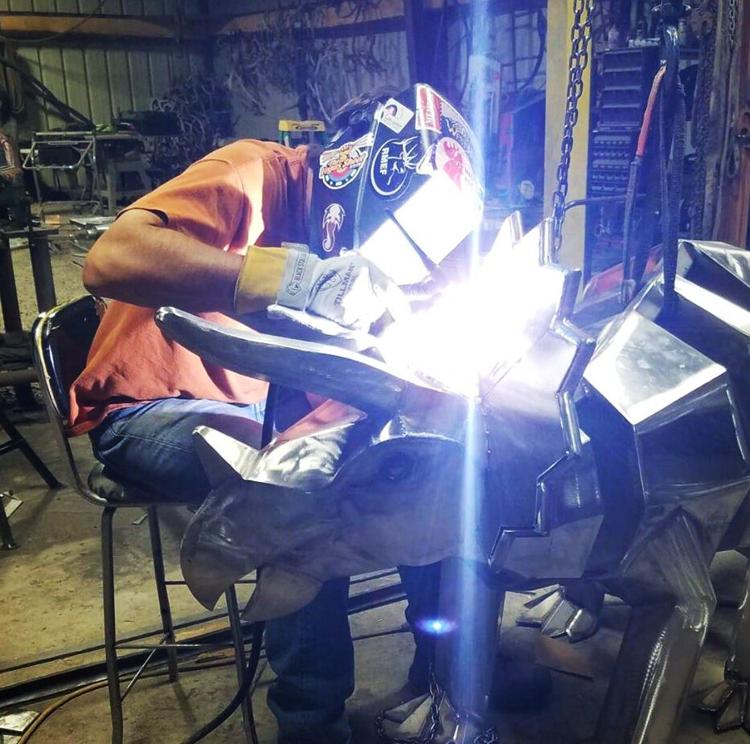 Everyone in the area knows Ira's father as a longtime veterinarian with a practice on Roger's Mesa. However, the thought of all that schooling was a little daunting to Ira, and by the time he took his first shop class in high school, he was set on a different path. His grandfather had already exposed him to welding on the family farm and he continued to explore his curiosity for metalwork at Mesa State University, where curiosity gave way to passion when he first saw the glow of an iron forge.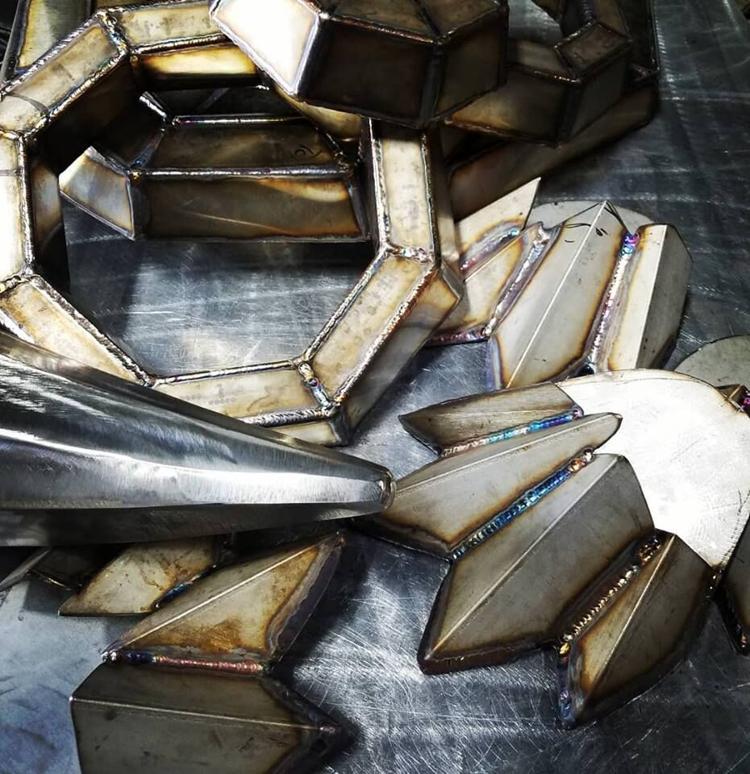 Ira has been doing metalwork in the North Fork Valley and across the state for twenty years now, and although his talents are in high demand in places like Evergreen, Crested Butte, and other affluent Colorado communities, about half of his work is still close to home in Delta County, and he hopes to keep it that way. He and his wife Cynthia are busy raising two daughters and managing Princess Beef, a high quality, grass-fed cattle operation ranging 300 head of cows on their 90 acre farm.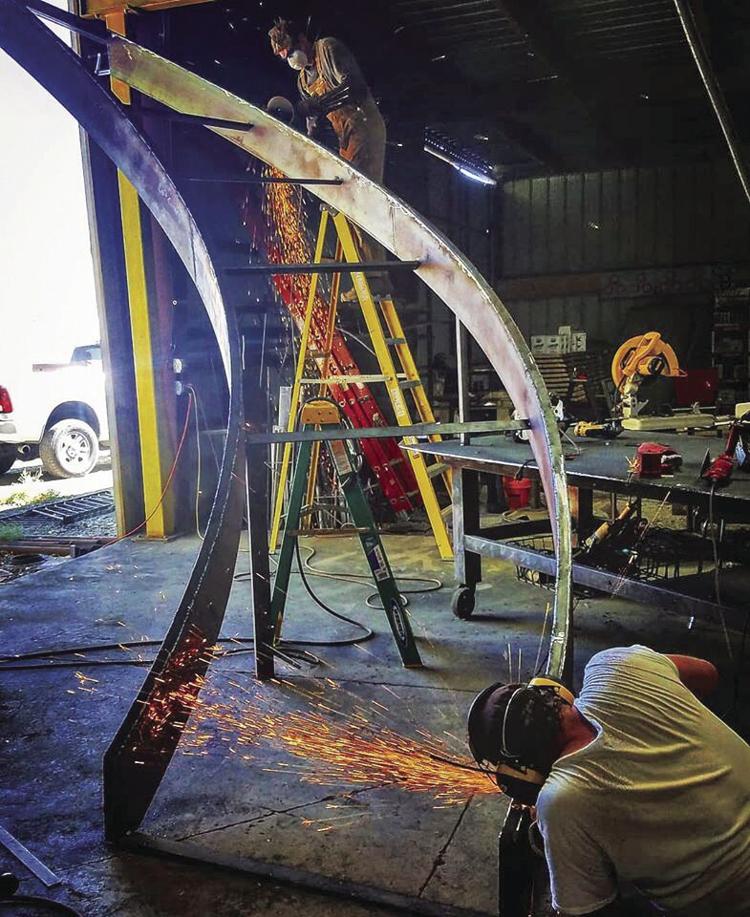 His personal investment in the local community is driven by his sense of home and he enjoys having a hand in the shape of things in the North Fork Valley. He likes doing local, public pieces that decorate his hometown. Several colorful benches have recently appeared on the streets of Hotchkiss and will soon adorn downtown Crawford and Paonia as well. The "welcome signs" at the Paonia River Park and Town Park both carry Ira's signature craftsmanship and attention to detail. Upon closer inspection, these signs showcase the various elements of agriculture and industry that make the valley unique.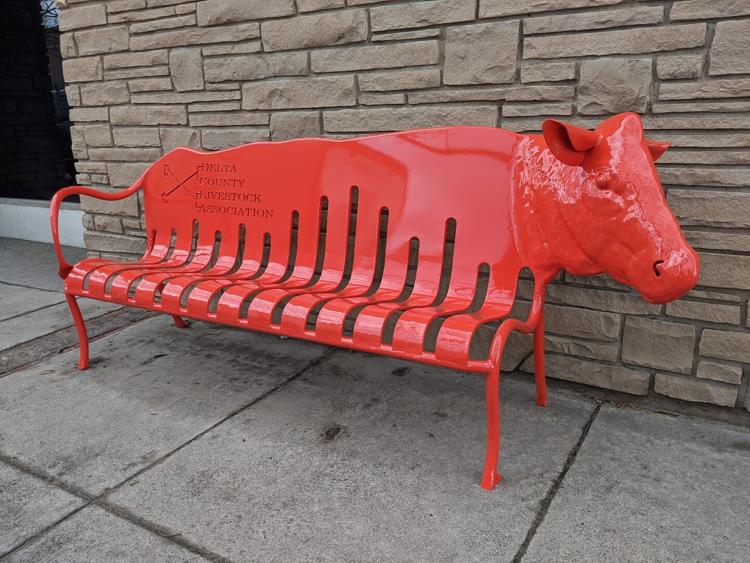 Ira tries to keep one or two Hotchkiss High School students as part-time apprentices, and he currently has one full-time student learning the craft. At the very least, the kids who study the art under his direction walk away with the invaluable skill of welding - a talent that will be useful throughout their lives, no matter what career path they choose. As for the legacy of the family veterinary practice, it may just be that Cynthia and Ira's daughters CeCe and Izzi will take over for their grandfather, as both are starting to show an interest in the field.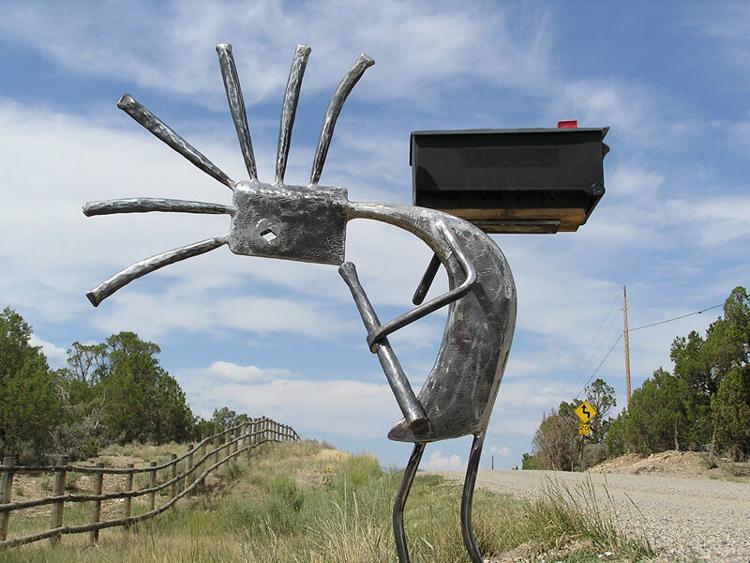 Meanwhile, Ira has aims to pursue the next level of his art, as he hopes to be able to find the time to to do more sculptural work like the stainless steel Triceratops bike rack that now lives at the Origin Hotel at Red Rocks Amphitheater. He continues to bring his unique style to community projects near home, having just completed a sculpted bicycle to mark the entrance to the new local bike trails. It's also rumored that he may be planning to lend his talents to the coming skatepark in Paonia. Ira is determined to carve his influence into the shape of the place that he calls home, and leave his legacy in iron and steel for generations to enjoy.