Travis and Annie Holton are no strangers to the restaurant business. However, they were strangers to small-town main street until they decided to apply their brand of eatery to a location in downtown Cedaredge. A remodel, some calculated trial and error, and two and a half years later, the Lost Mesa Grill has become a go-to dining hot spot for lunch and dinner. 
Travis ran three different restaurants in Summit County, Colorado, but although the couple lived there for several years, they didn't see themselves growing old there. Tourism has escalated in the past few years in the high country, and Travis and Annie decided that it was time for a change. 
 In 2015 they bought land on Cedar Mesa for their future retirement and, soon after, decided that life was too short not to make a change before settling into retirement. Each time they would visit their property on the Western Slope and return to the high country, they found themselves feeling homesick. So, in 2017, they officially made Cedaredge their home.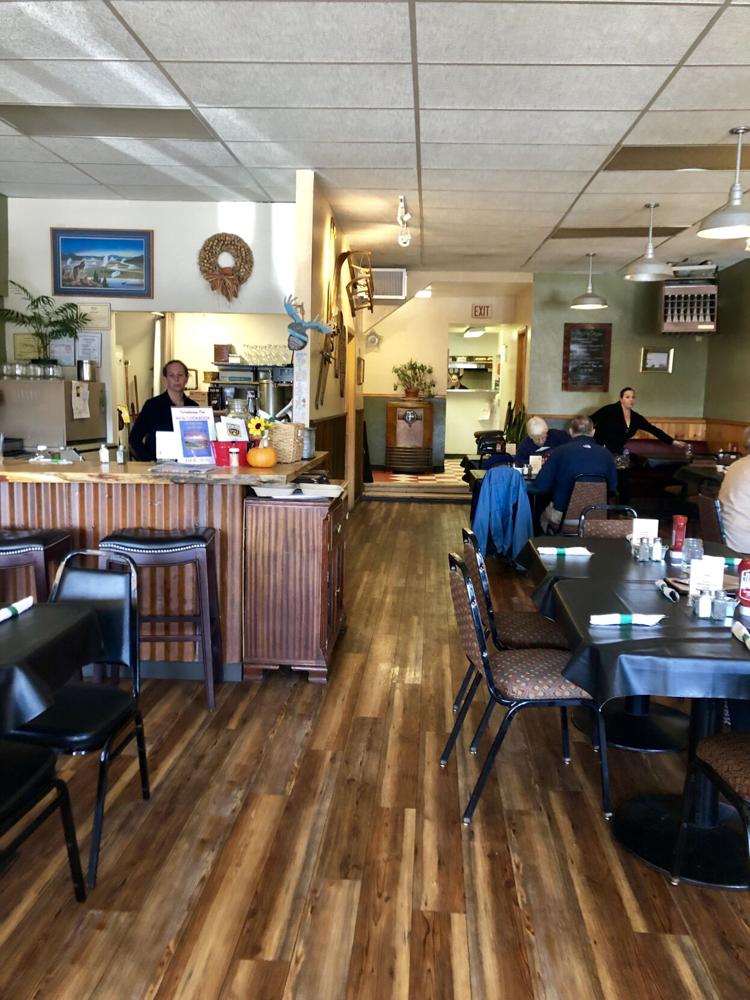 Travis knew when he saw the restaurant on Main Street that it was the right place. The location was a no-brainer, but the building required some love and care. He and Annie spent four months replacing the electrical and plumbing and installing new lighting. He knew he had something unique to offer the community, but it would take some trial and error before he knew just what that something would look like.  
He admits he gained a great deal of understanding in the last two years. Having never been on Main Street in small-town USA, he knew the learning curve would be an uphill climb. His clientele consists of many retired folks, whom he knew he could win over if he could only gain their trust. The Holtons tried their hand at breakfast but decided there were enough morning options in town, so they opened for dinner instead. These days the grill is open six days and five nights a week and often has a crowd of hard-won enthusiasts. 
Annie is also quite involved in the restoration of their 120-year-old homestead. She runs a tree farm and garden there, where she and Travis grow vegetables for the restaurant. She also takes care of payroll and many other tasks to which she is well versed in from their previous establishments. The couple is not afraid of hard work and have plenty of first hand experience as one of their endeavors involved the rapid growth of a brewery. Nowadays, Travis is content to be simplifying things and concentrating on offering quality dishes to his neighbors. 
 Besides food, his other passion is the arts. The timing for purchasing the restaurant was fortuitous, as the Grand Mesa Community Arts Center, located just across the street, was also under construction and coming to life. Travis is a huge advocate for the center. He has every intention to support it any way he can, and his way lies in the offerings of food. He and Annie feed many of the entertainers that come through town. They also donate a good deal of food for functions at the center. 
Both lunch and dinner are well received at the Lost Mesa Grill. Although they specialize in craft burgers and tacos, they also offer high-quality meats, seafood, and innovative specials, unlike any other place in the valley. They are happy to have won over the townsfolk, but Travis claims the best thing to come out of being in the restaurant business is the friends they have made. These days his patrons are mostly local, and Travis truly enjoys the benefit of making new friends with neighbors that keep coming back week after week.