The Coming War
     In 1901 an article in the Fort Morgan Times gave an account of an incident that occurred at H.E. Perkins' sheep camp, about one mile above State Bridge on the Gunnison River. Masked men on horseback attempted to drive his sheep over a cliff and into the river. The sheep refused to cooperate, so the men shot and maimed over 200 of them instead. The article went on to state that "Further trouble is looked for." The following war over grazing rights between sheepherders and cattlemen would last thirty years and culminated with a duel in the desert leaving two men dead in the rust colored dust of Escalante Canyon.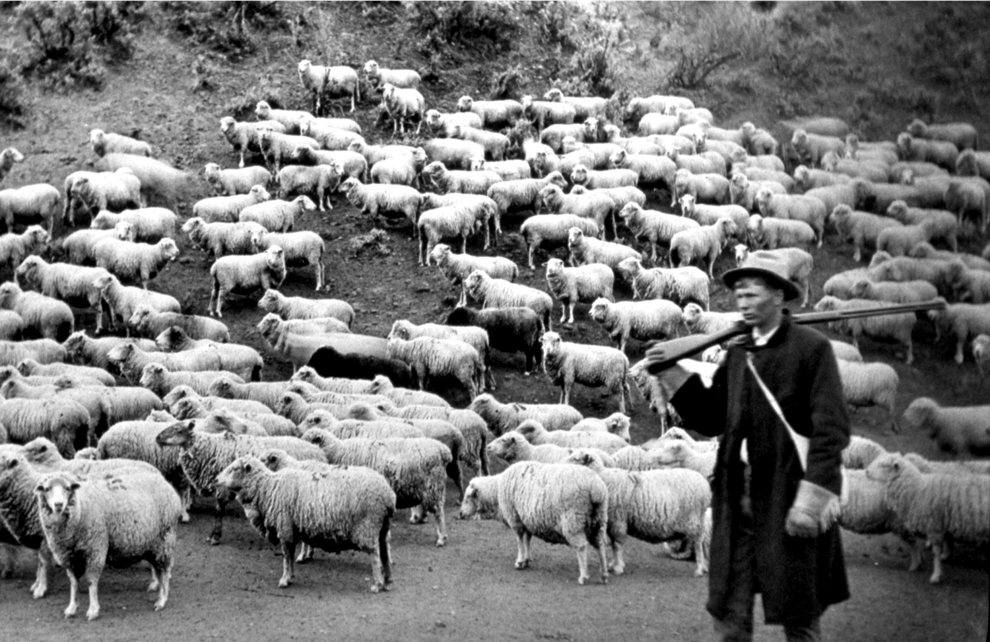 Fruit growers and farmers first settled the sweeping mesas of Delta County, but soon, cattle ranchers began to filter into the area and staked their claim on open grazing lands. By 1880, sheep that Spanish immigrants introduced to America finally made their way west of the Divide, and their numbers in Colorado soared to over 2 million by 1896. Cattle in the area were also on the rise, and the conflicts that soon erupted between the two factions were inevitable. The war began with tactics of intimidation and quickly escalated to property destruction, outright violence, and eventually murder.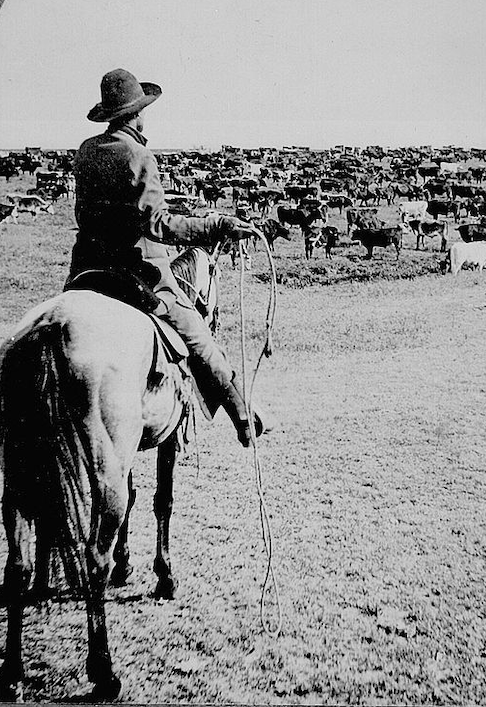 Following the abrupt removal of the Ute Indians, the Western Slope was officially opened to settlers in 1882, and some brought sheep with them. Many cattlemen saw the sheep as a threat to their grazing lands and decided to take action. They formed a group and dubbed themselves the Cattle Growers Protective Organization. Although similar organizations had originally formed elsewhere to protect cattle from thieves, this group had a different agenda. The cattlemen began to ride at night over the mesas wearing masks in an attempt to intimidate the unwanted sheepmen. These infamous vigilantes became known as the Night Riders, and their exploits became known far and wide.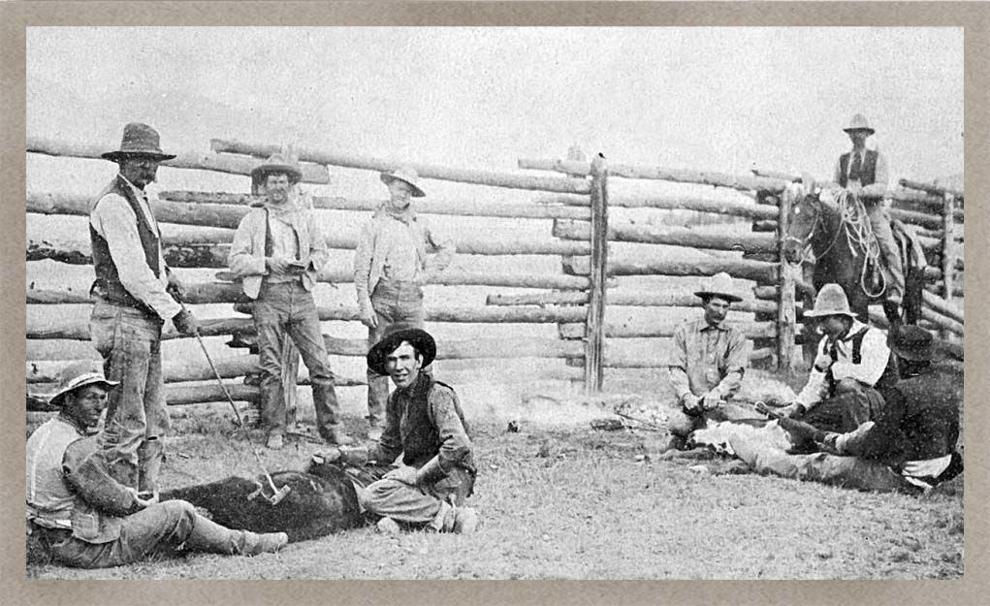 A recession, known as the Silver Panic of 1893, was especially hard on Western Colorado beef ranchers, and some turned to raising sheep themselves in order to supplement their income. However, the practice was still widely unpopular among die-hard cattlemen and the Night Riders continued their assaults. In 1915, they attacked a band of sheep on Oh-Be-Joyful Creek above Crested Butte. This time, their efforts to drive the herd off a nearby cliff were successful, and over 200 sheep fell to their deaths while their herder sat helplessly tied to a tree. Two years later, a shootout between one of the Night Riders and a former sheriff, turned brand inspector, put one final bloody punctuation mark on the conflict.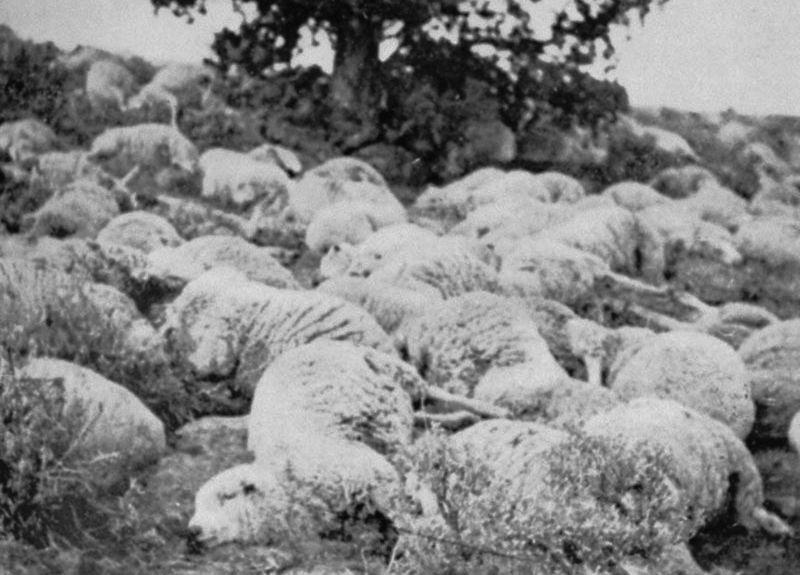 The Duel
     Cash Sampson and Ben Lowe rode through Escalante Canyon together after finishing lunch at a fellow rancher's house. Although the supper at J.W. Musser's ranch was cordial, it was reported to have been tense. The two had only traveled a short distance through the sandstone before tempers flared and guns flashed, leaving both men dead on the ground just a few feet apart from one another. Although there were no eyewitnesses and no one can testify to the nature of the argument, it is probable that it was over Sampson's investigation of a sheep slaughter that had taken place the previous year and Lowe's likely involvement. 
     Sampson was a former Delta County Sheriff who set down his badge to become a brand inspector and had recently bought a ranch on Escalante Creek. He was a former U.S. Marshal, was well respected in the community, and had been appointed to investigate the killing of hundreds of sheep on a nearby mesa. Although he may have been sympathetic to the cattlemen's ideals, he was every bit a lawman and was acting on orders to investigate the crime.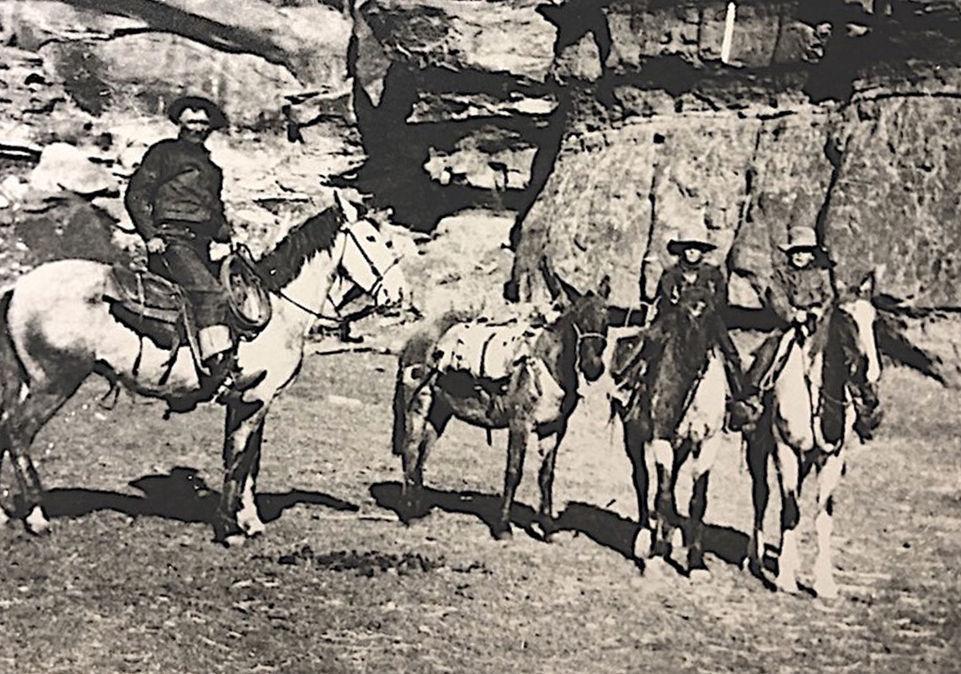 Ben Lowe had also moved his family from their ranch west of Delta to Escalante Canyon. Lowe had a reputation as a ferocious advocate of his allies and kept a fierce temper for his enemies to match; however, his loyalty to cattlemen seemed to be somewhat selective. He had recently been accused of stealing a colt from a nearby rancher, and Sampson was convinced that Lowe was also involved in area cattle rustling. It was reported that the two men had a heated argument in the streets of Delta two years prior, and it was rumored that Sampson intended to arrest Lowe for the recent sheep killing.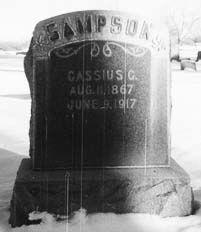 The coroner's report concluded that the brief and bloody battle lasted only seconds. The Montrose Daily Press said that the two men "rode side by side for a short distance, quarreling. Then Lowe pulled his gun and fired at Sampson, missing him." Sampson reached for his gun and shot Lowe as he attempted to duck behind his horse. The bullet struck Lowe in the heart and knocked him off his mount. Lowe raised his gun from the ground and fired two final shots. One punctured Sampson's leg and the other found purchase in the former Marshal's head. Neither men would ride any further in Escalante Canyon. Both of their headstones can now be found a short distance apart in the Delta Cemetery.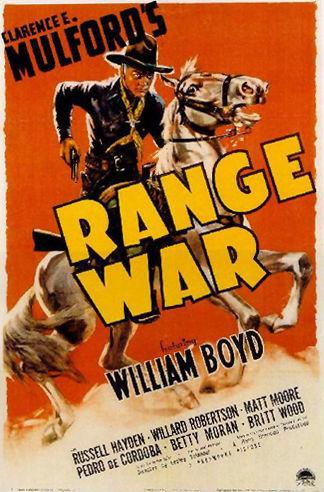 This brutal incident seemed to mark the end of the Range Wars in Delta County, although other conflicts continued across the west and several popular films were later made about them. The seemingly senseless deaths of two men may have given pause to the Night Riders in their campaign to control the land. It is also likely that the demand for wool during the First World War tempered attitudes towards sheepmen. It could be that a handful of residents, like the well respected Enos Hotchkiss who raised both cattle and sheep, helped bridge the gap between the adversarial ranchers. Whatever the cause, the war subsided over time. However, if you put your ear to the wind today, you might hear the echos of gunshots resounding through Escalante Canyon.