Colorado's Grand Mesa is the largest flat-topped mountain in the world and offers almost endless year-round opportunities for outdoor recreation. During the winter months, a wonderland of ice-covered lakes and snow-capped meadows present a playground for cross-county pacers, snowmobile racers, and a home for backcountry skiing, ice fishing, and old-fashioned sledding. The 10,000-foot high mesa is known for its long season and heavy snowfalls, often yielding more than 300 inches per year, giving everyone plenty of opportunities to enjoy the spoils. 
On the northwest slope of Grand Mesa, Powderhorn Resort offers superb downhill skiing in a laid back atmosphere. Arguably the most family-friendly resort you'll find in the west, Powderhorn offers over 1,600 acres of mountain terrain. The location provides light powder on its mostly beginner and intermediate runs, making it ideal for any family of skiers or snowboarders. If you're looking for steeper terrain, they have a handful of challenging black runs.
Sledding opportunities on the mesa abound, but locals in the know frequent two specific areas. About three miles south of Powderhorn Resort, a sizable parking lot offers space to gear up and unload the tubes and sleds for a serious downhill run at Old Mesa Creek Ski Area. Closer to the top of Grand Mesa near the county line, there is another excellent hill for sledding and a parking lot, complete with a vault toilet just across the street. 
Ice fishing at Island lakes and any of the other 100-plus lakes on the mesa is the favorite pastime of many locals. Brookies, Rainbow, and Cutthroat trout can all be found in the lakes. Gear can be rented to strike out on your own, or you can set up a guided ice fishing tour complete with a tent, heaters, and chairs. 
If snowmobiling is on your mind, Grand Mesa presents miles of pristine powder to blast through from end to end of the 800 square mile mountain. You can take a tour that leaves from the Grand Mesa Lodge, or for those who bring their own rides, there are miles of trails from easy-riding to advance backcountry terrain. 
The Grand Mesa Nordic Council was formed in 1990 and is dedicated to promoting cross country skiing experiences for all ages and abilities. This community-supported, all-volunteer organization grooms and maintains over 30 miles of Nordic ski trails on the Skyway, County Line, and Ward trail systems. The trail system includes high-quality classic and skate-ski trails, as well as marked trails for ski touring.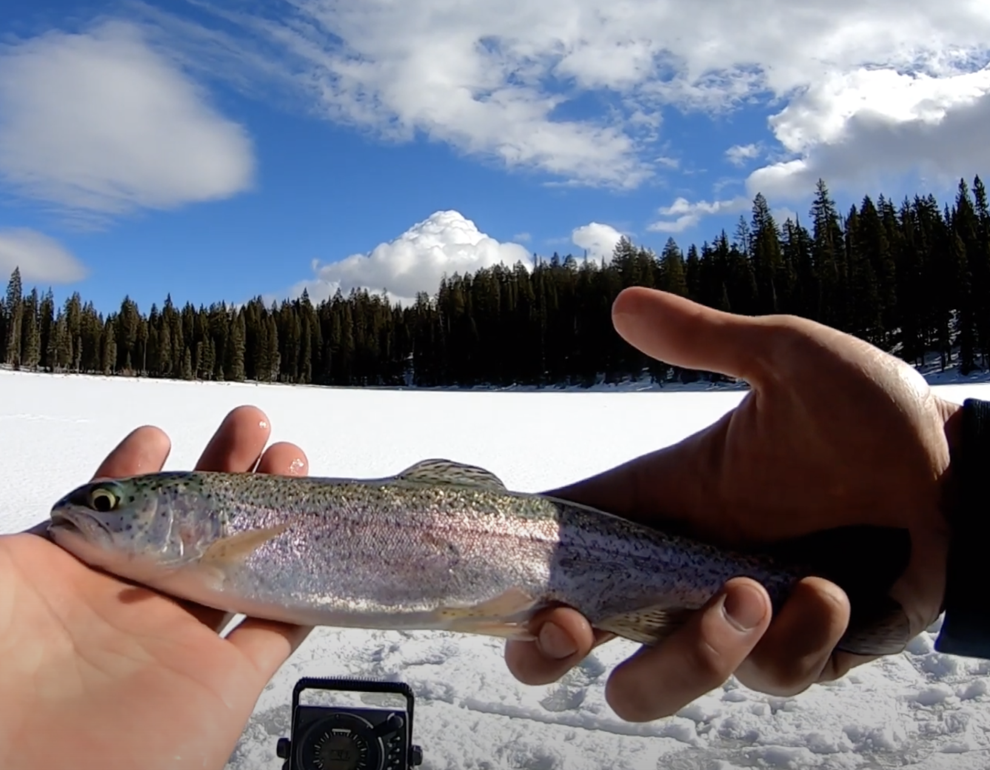 The mesa is also home to the annual Grand Mesa Summit Challenge, the highest elevation sled dog and skijoring race in North America. The Rocky Mountain Sled Dog Club hosts the event each year, which brings teams from around the country. This year will mark the 16th annual race. All types of dogs will be featured in the races. Besides traditional Siberian Huskies, hounds, poodles, boxers, and a host of excited canines will be running in the snow. This year's race occurs on February 27 and 28.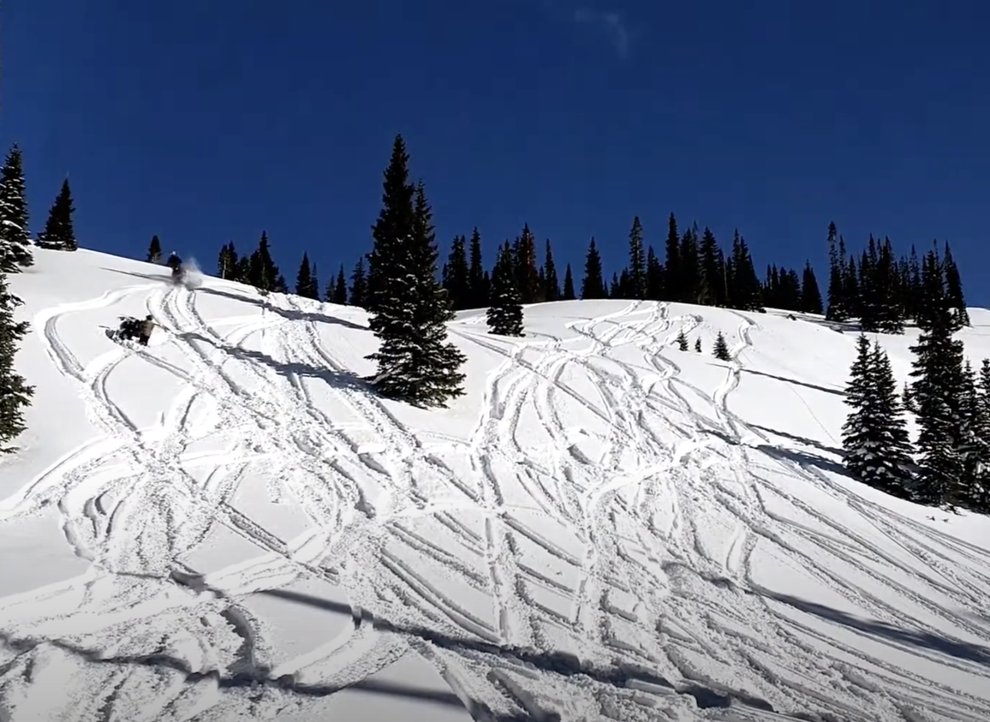 Winter on Grand Mesa is a special time. The snow-blanketed mountain offers a pristine playground for locals and tourists alike. Pack up the kids, some hot chocolate, and take a scenic drive to 10,000 feet - and don't forget the sunscreen. The only thing that can compare to Grand Mesa in the Winter is Grand Mesa in the Summer - coming soon to a Grand Mesa near you.