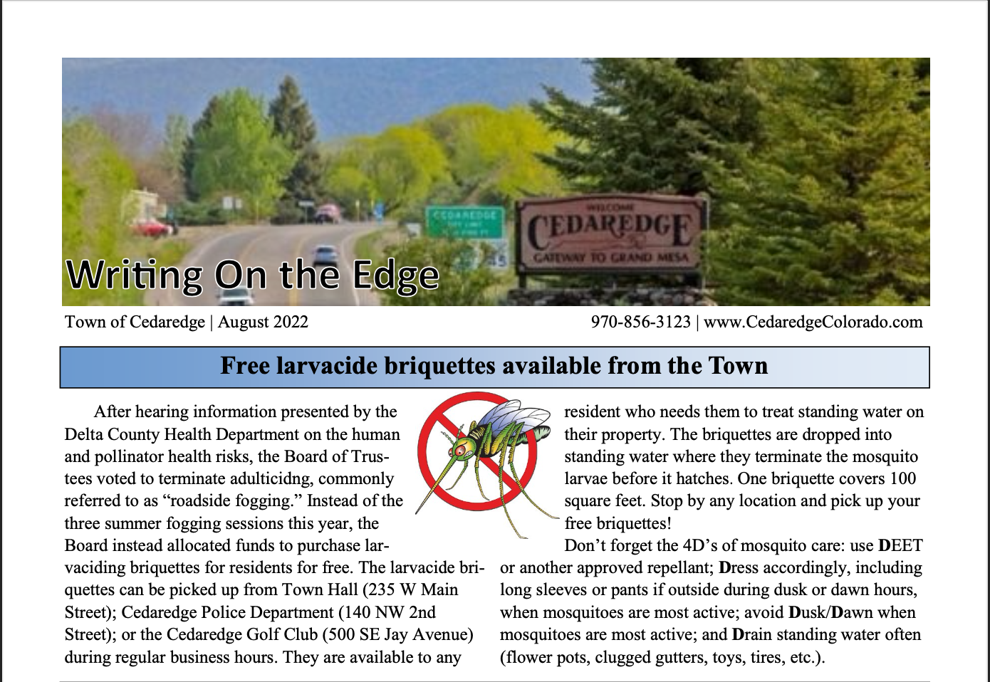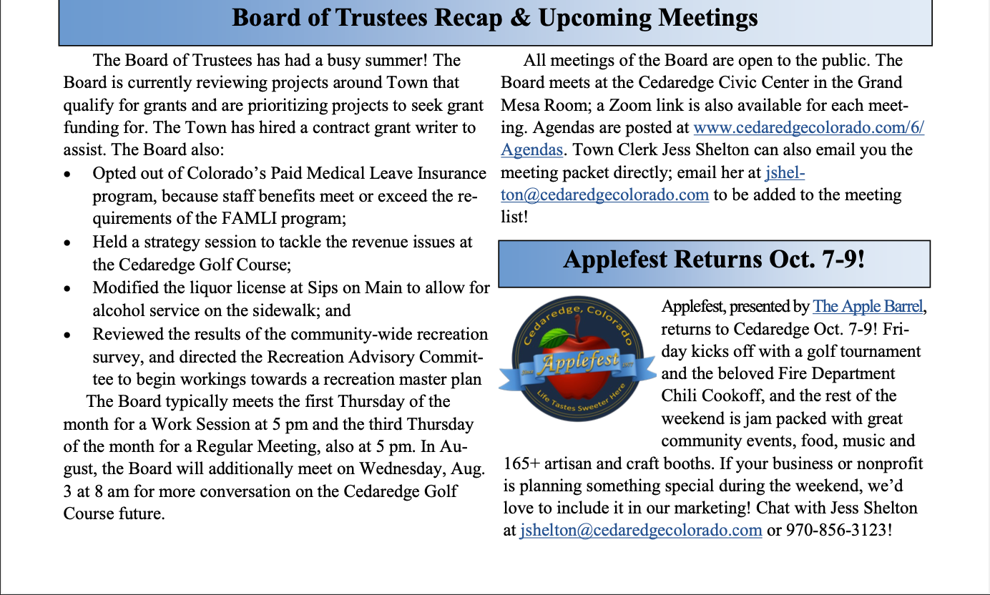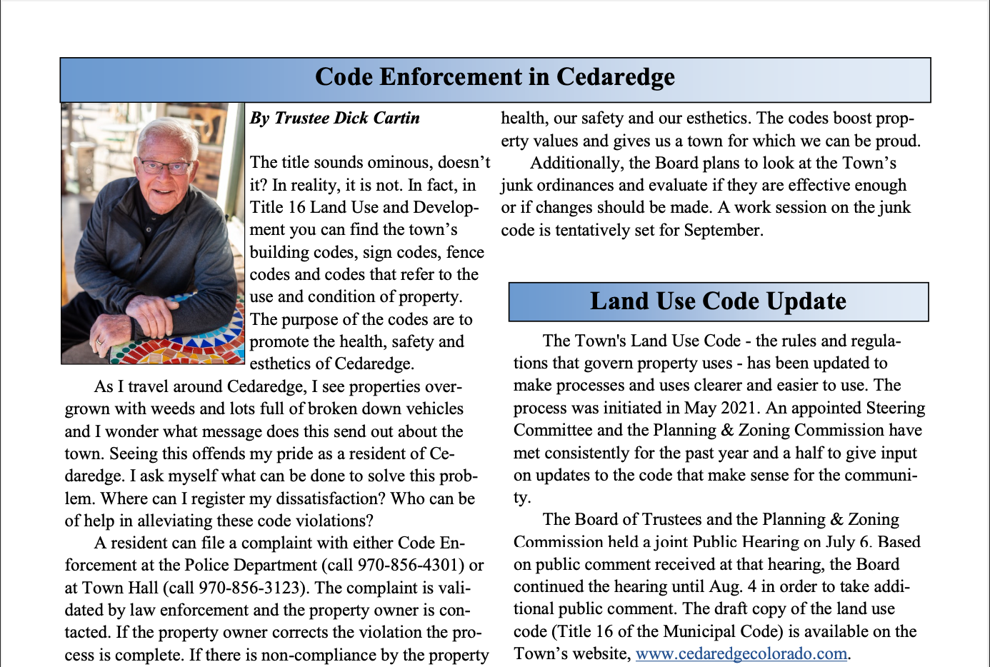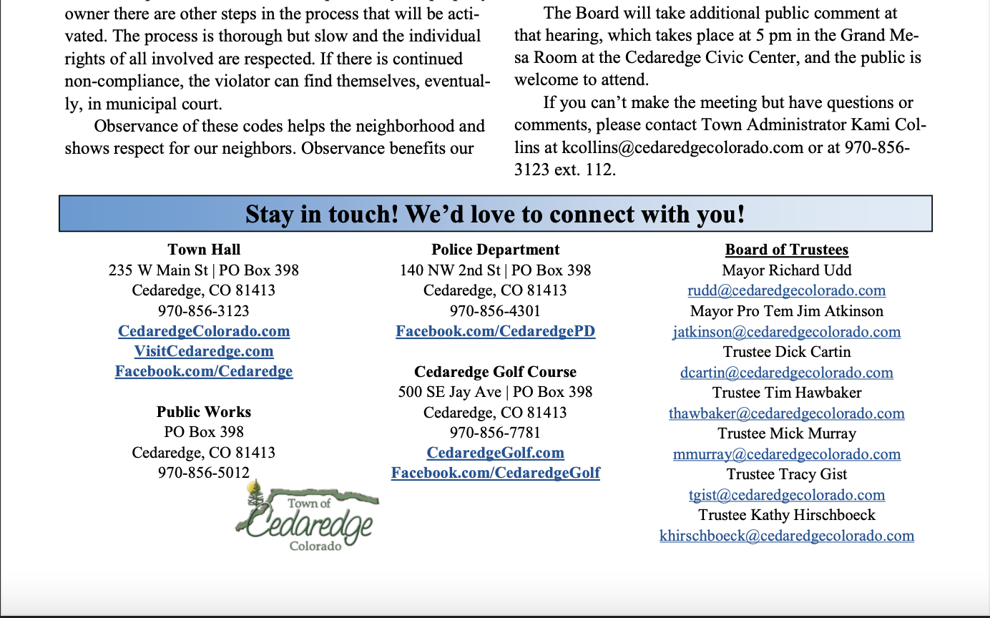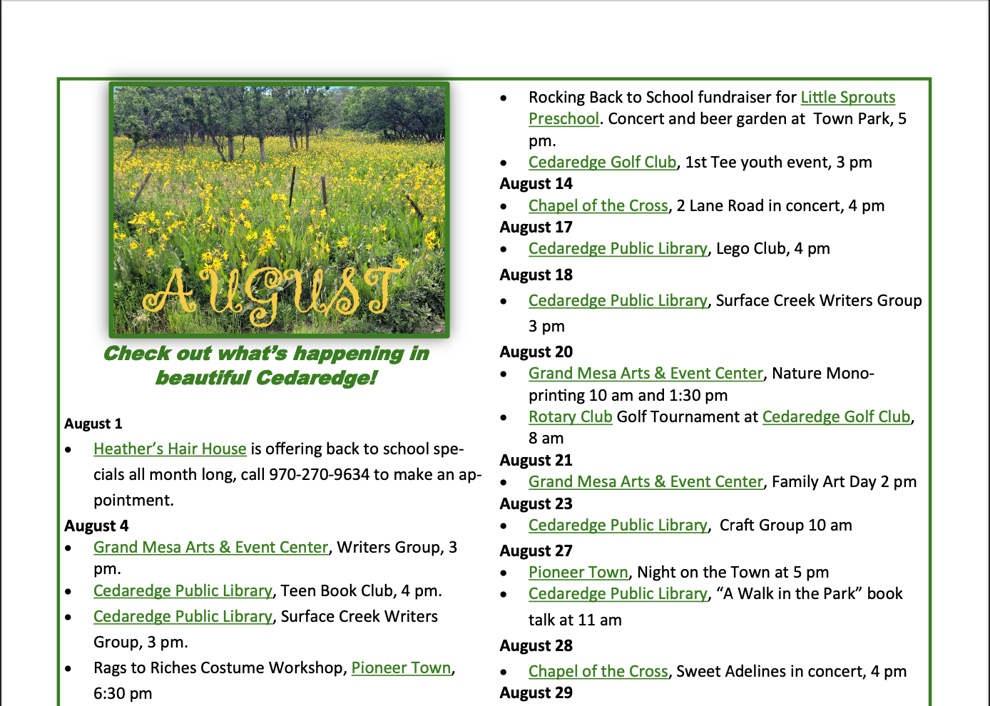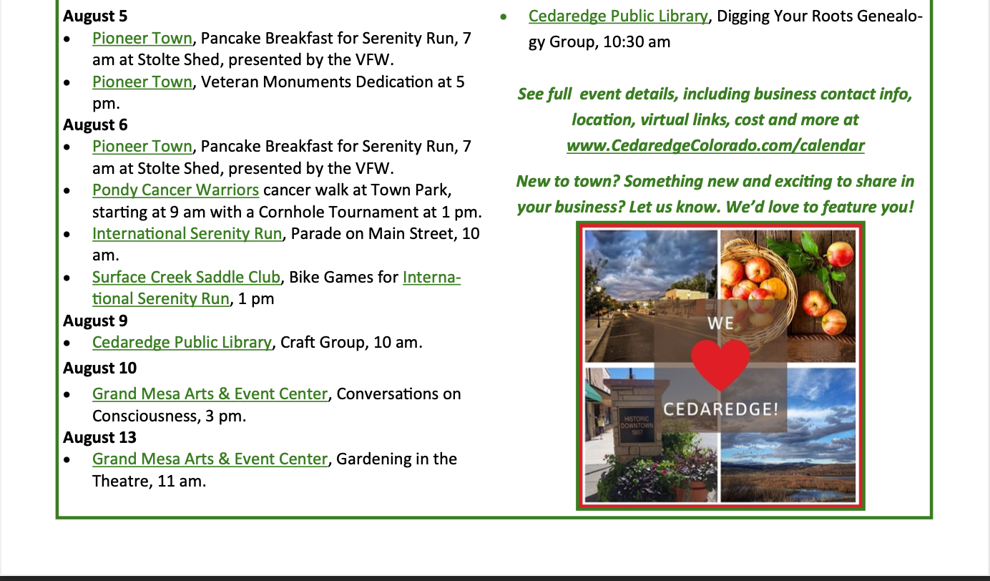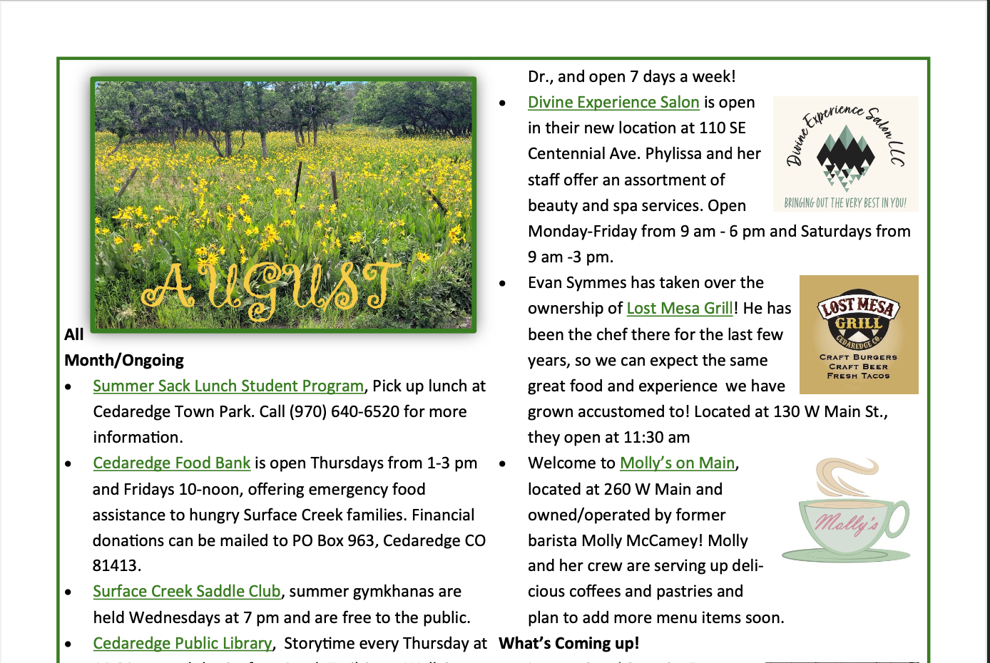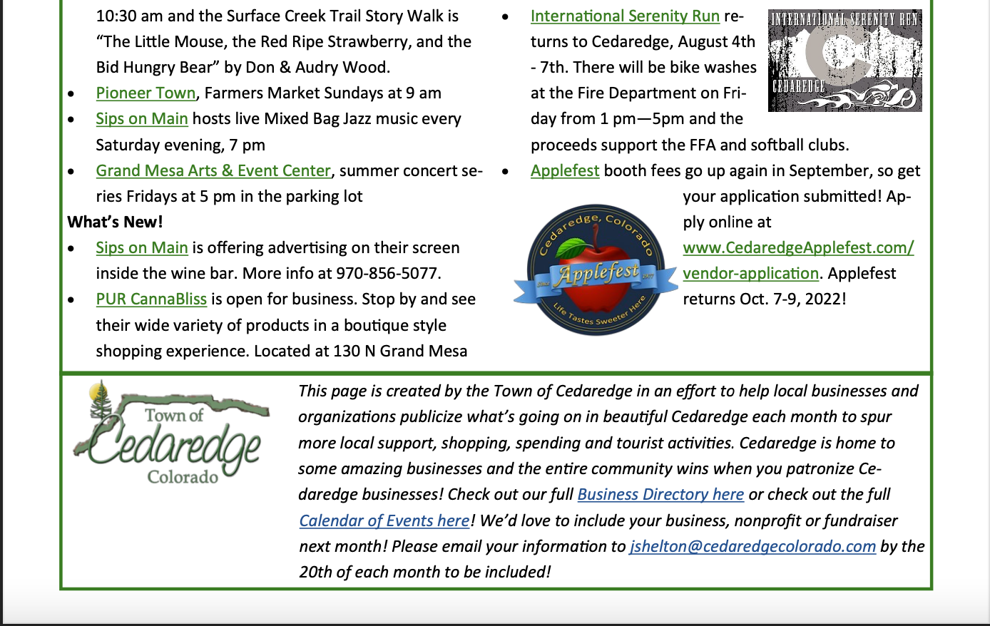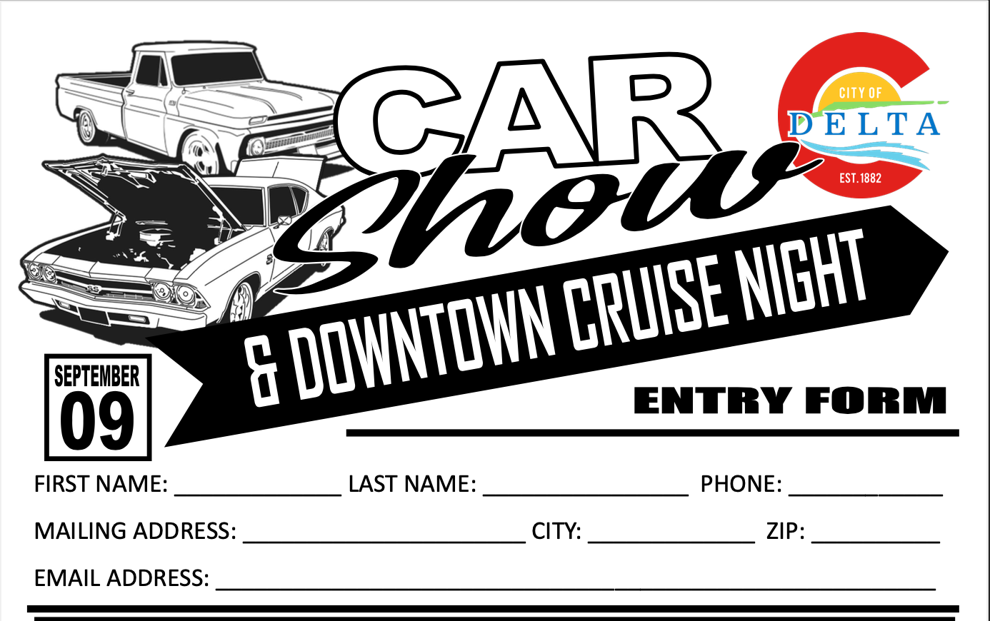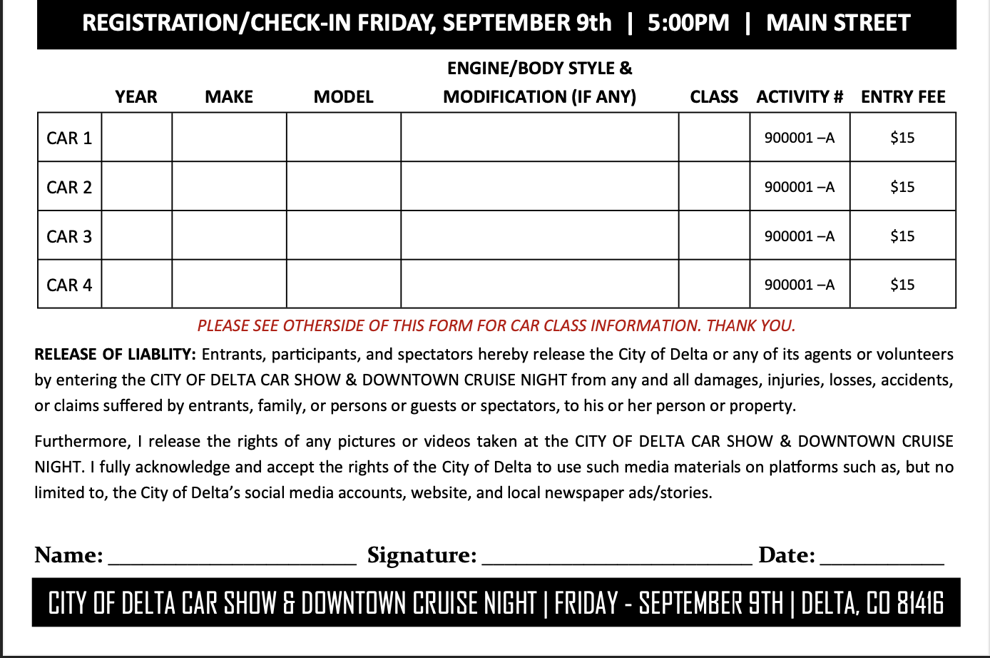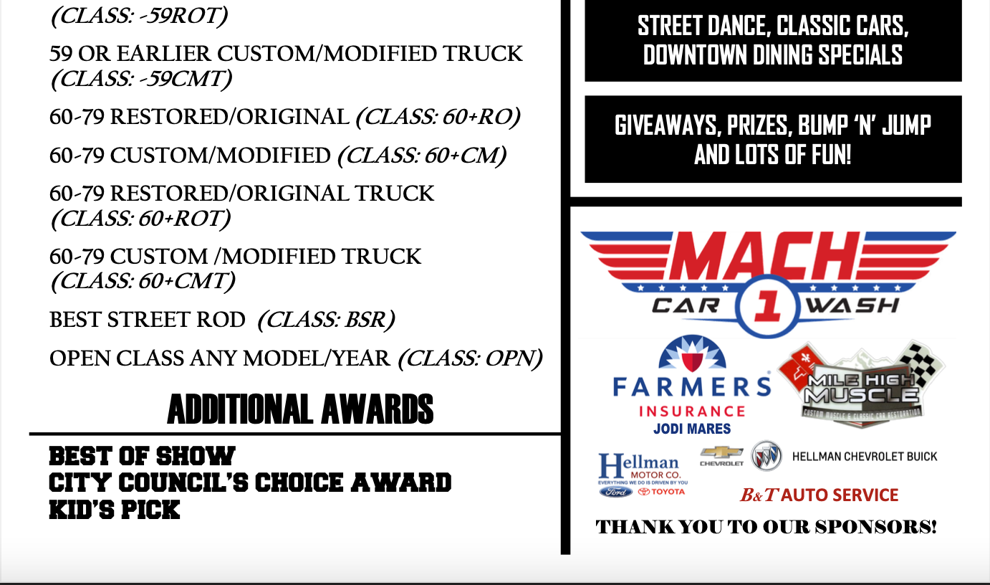 August looks to be a super busy month! Check out the attached calendar of events and community happenings. Remember, the Town will help your business, church, nonprofit or youth organization publicize anything you have going on in our calendar. Please let us know what you have going on in September by Aug. 19, and we'll include your event. Also remember to post your own events for FREE at www.VisitCedaredge.com and www.CedaredgeColorado.com/Calendar! 
 A couple of other items to share with you all:
Don't forget Delta Health and the Surface Creek Lions Club are bringing back the popular Health Fair and blood draw to Cedaredge! Wednesday, Aug. 17, 6:30 – 11 am, at the Cedaredge Civic Center, 140 NW 2nd Street. Register online at www.DeltaHealthCO.org or call 800-217-5866.
The State is allowing qualifying food retailers, including restaurants, bars, food trucks and caterers, to claim a special deduction from state sales taxes for sales made in July, August and September 2022. More info here. 
Effective July 1, sales taxes in Delta County increased by 0.8% when voters approved the increase for Delta Health. In the past, we understand the County or the State sent all businesses post cards to alert you of the increase, but that did not happen this year. If you have questions on the increase or how to calculate, please call the Delta County Accounting Department at 970-874-2100 or visit https://tax.colorado.gov/sales-use-tax. Our Finance Department can also assist, but we don't have a ton of additional information except that the increase went into effect July 1. The total sales tax rate in Cedaredge is now 8.5%.
The Town is hiring! We are seeking a full time Public Works Maintenance I worker. Full job description, including salary and benefits, and the job application can be found here
Our friends at the City of Delta have asked us to share info about a car show/car cruise they're hosting and are looking for participants. See attached.
Lastly, while we love communicating with all of you, if this email distribution is no longer relevant or needed for you, please let me know and I can remove your email address from the list. 
If your organization has a Public Service Announcement that you would like us to post on HighCountryShopper.com, please send to content@highcountryshopper.com. We are happy to promote any non-political and appropriate messages.