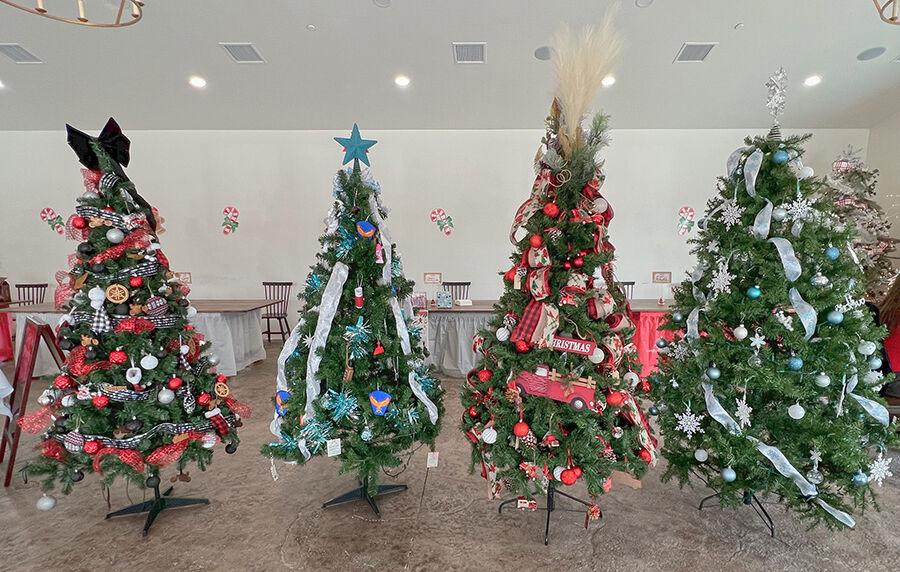 The holidays often find us recounting our blessings and thinking about others who may be finding themselves in less fortunate circumstances. In an attempt to assist some families in need, the Delta Area Chamber of Commerce is, once again, hosting the Heartfelt Festival of Trees. The festival offers a chance to bid on nine beautifully decorated Christmas Trees, while helping local families who may be struggling this season. 
Several tastefully and cleverly decorated trees and wreaths are up for bid. The differently themed trees and their ornaments are each sponsored by a generous area business. One hundred percent of the proceeds from sales of trees are donated to families in need. 
Trees and wreaths can be viewed online at app.galabid.com/heartfelt-festival beginning November 1. The trees will be on display at the Delta Area Chamber of Commerce office, located at 301 Main Street in Delta.
Bidding will continue until Friday, December 2 at 8 pm. Go to https://app.galabid.com/heartfelt-festival/items to be directed to the auction. 
Brighten someone else's holiday by purchasing a tastefully pre-decorated tree for your home.