Each year when the leaves begin to turn, motorcycle enthusiasts across the Western Slope pull the covers off of their prized machines and set to work polishing chrome and conditioning leather in preparation for the vintage and classic motorcycle show at Applefest. The display has become synonymous with the yearly harvest celebration. It offers a unique opportunity for bike fans to get up close and personal with the cycles of a time long past. 
Dwight and Karen Benson started showcasing vintage motorcycles over 30 years ago and eventually coincided their exhibit with Applefest. As the owner of Benson Brothers Gravel Yard, Dwight is kept pretty busy, so he enlisted the help of Wayne Frame, another motorcycle connoisseur from Cedaredge. Together, they put the call out to other kindred spirits in Western Colorado each year to bring their prized possessions to the park in October.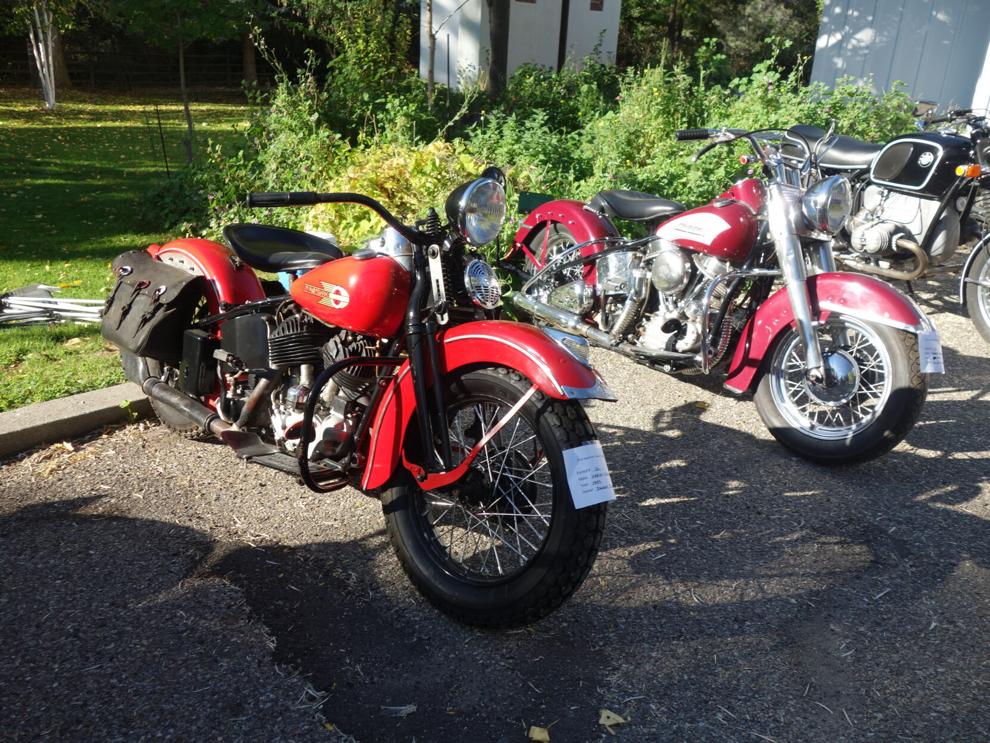 Among the gleaming steel, spectators will find various rare bikes, some of them more than 100 years old. Several Indians and vintage Harley-Davidsons are always on hand for the event. One year a 1917 Harley showed up on the scene. Both Harleys and Indians were being produced just after the turn of the 20th century. The intricacy of the older bikes will leave many awestruck as they were constructed with linkage comprised of small universal joints instead of with cables.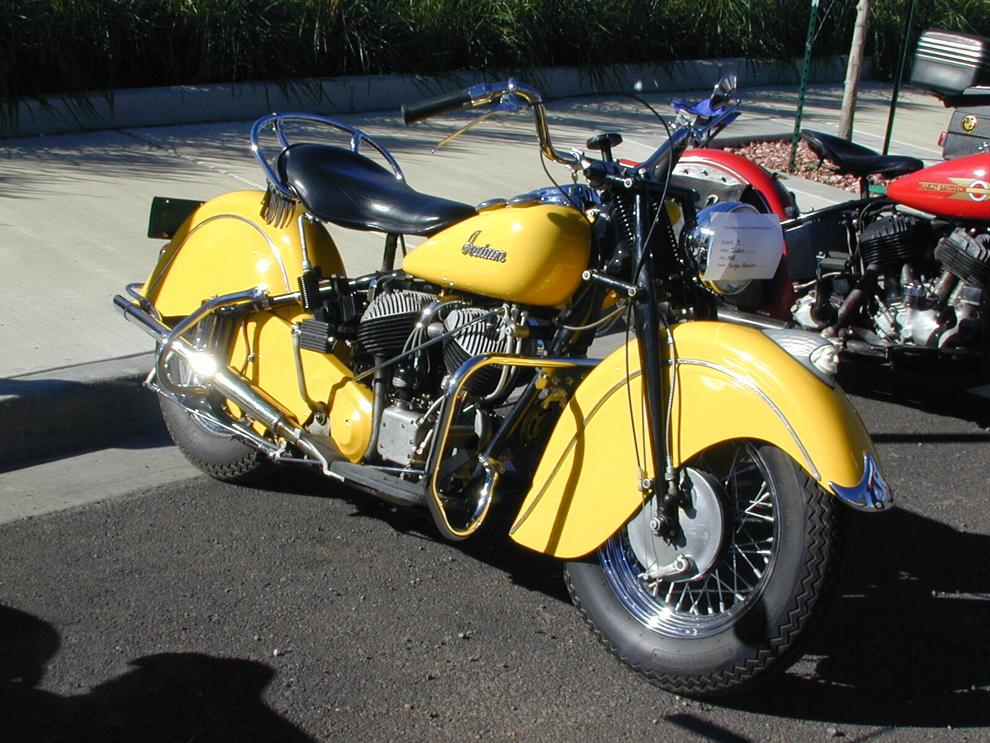 Dwight usually brings five or six of his most treasured bikes from the extensive collection tucked away in his barn, including a 1947 Harley Davidson Knucklehead – the final year that the famous model was in production. Wayne is down to just one bike these days, but it happens to be a very special machine.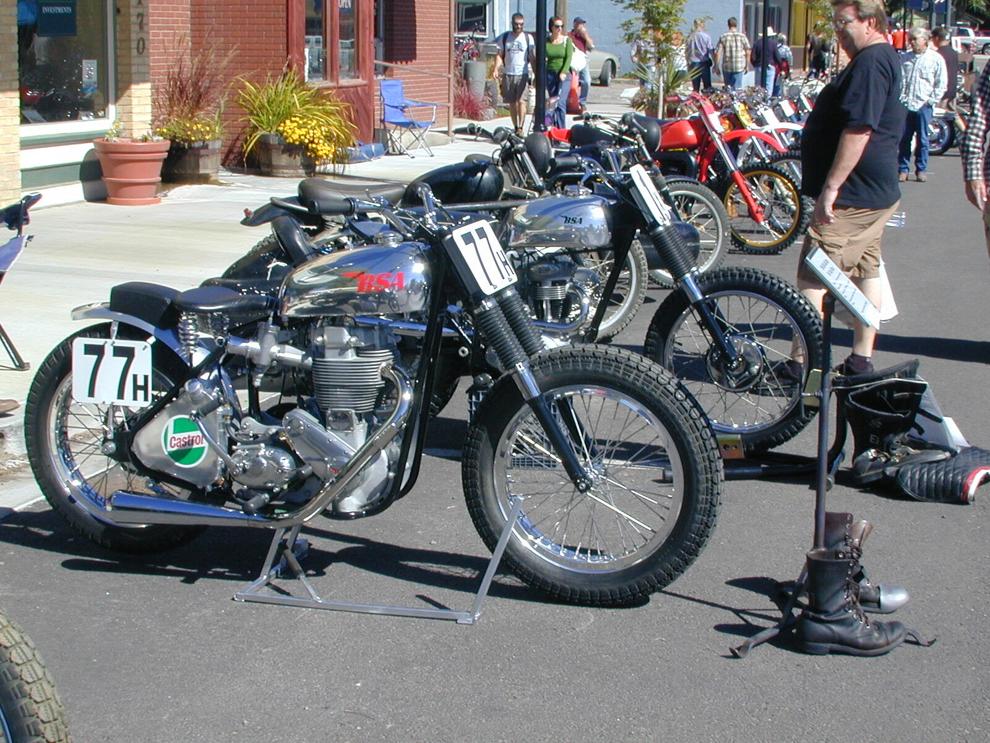 The BSA Goldstar is a motorcycle with a history. The Birmingham Small Arms bikes were manufactured in the UK, and this particular model earned its stripes on a British race track in 1937, where officials gave out a gold star to anyone who could average over 100 miles per hour on the oval banked track. The bike was factory-tuned and carried a price tag that was out of reach for the common collector. 
Wayne claims that there are not many young people involved with the show because young folks don't have the time or money to invest in classic bikes. He says that it's something that one grows into over time. Usually, the collectors had their eyes on certain models when they were kids. Like Wayne's Goldstar, those motorcycles eventually found their way into the garages of satisfied enthusiasts who finally found the means to secure their dream machines.  
You can find the classic and vintage bikes lining 2nd Street, just south of Main Street in Cedaredge, during Applefest on Saturday, October 2. Owners pay no entry fee to display their motorcycles, and the showcase is not a judged event. It is simply a place where professional collectors and amateur aficionados can come together to admire the prized rides from another time. Perhaps the show will inspire a young dreamer to clear a space in his garage for a coveted classic of his own some day. 
If you are a collector with questions about the show, contact Wayne Frame at wframe425@gmail.com or Dwight and Karen Benson at ddbenson@out.ook.com.